Blackpink Members Profile, Blackpink Ideal Type and 10 Facts You Should Know About Blackpink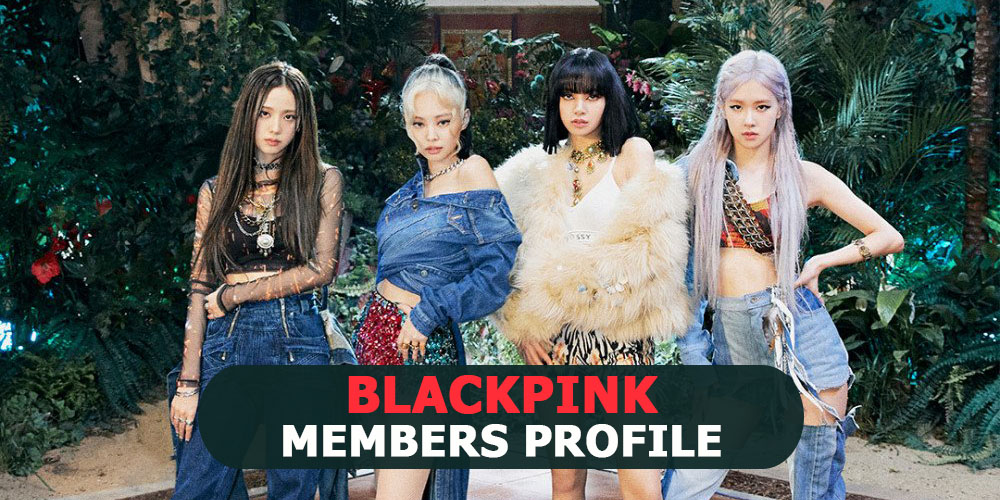 BLACKPINK (블랙핑크) consists of 4 members: Jisoo, Jennie, Rosé, and Lisa. The band debuted on August 8th, 2016 under YG Entertainment. On October 23, 2018, BLACKPINK has officially signed with the U.S. label Interscope Records.
Fandom Name: BLINK
Blackpink Members Profile:
Jisoo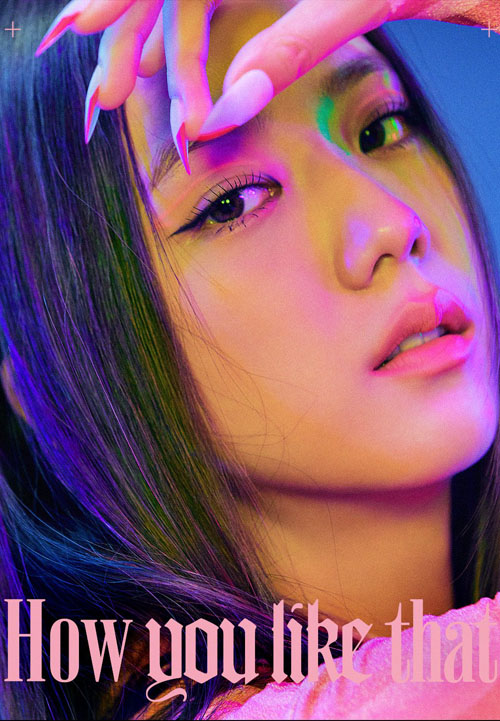 Stage Name: Jisoo
Birth Name: Kim Ji Soo
Nicknames: Chi Choo, Jichu
Position: Lead Vocalist, Visual
Birthday: January 3, 1995
Birthplace: Seoul, South Korea
Family: Parents, older brother (Kim Junghoon) and an older sister
Zodiac Sign: Capricorn
Height: 162 cm (5'3")
Weight: 45 kg (99 lbs)
Blood Type: A
Hobbies: Playing the drums and the piano
Favorite foods: Almost everything, especially Rice
Her Favorite number: 4
Favorite color: Purple
Jisoo's ideal type: Someone who is really into her or who smiles pretty.
10 Facts you should know about Jisoo
According to Jennie, Jisoo doesn't speak English because she's embarrassed to do it, but she can understand it very well.
She has a 4D personality.
She is close friends with Twice's Nayeon (since trainee days) and with Red Velvet's Seulgi.
Jisoo ranked 78th on TC Candler "The 100 Most Beautiful Faces of 2019".
She said if she was a guy, she would date Rose because she would sing her songs.
Jisoo was popular in her school for her beauty and kindness.
She invented two words: Ppoong and Nyeongan
Jisoo is well known for being the only member that hasn't cried at award shows, but one of the other members said that she cries alone.
Jisoo can play basketball and inline skates but she can't ride bicycles.
BigBang's Seungri said that Jisoo reminds him of T.O.P, who is random and unpredictable but also charismatic.
---
Jennie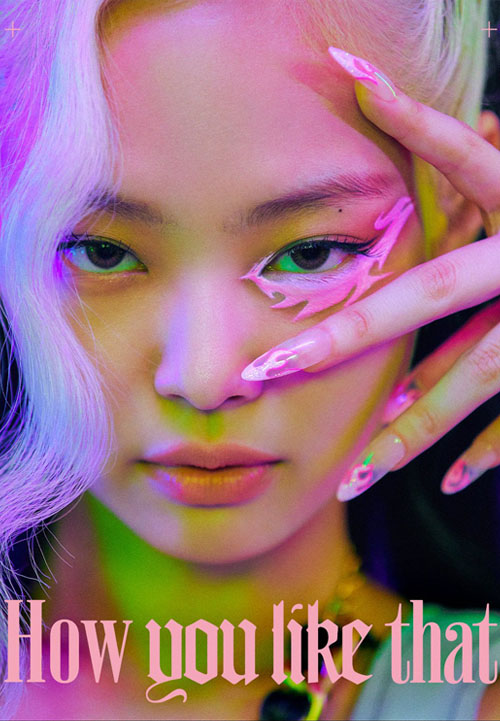 Stage Name: Jennie
Birth Name: Kim Jennie
Nickname: Jendeukie, Human Gucci
Birthday: January 16, 1996
Birthplace: Anyang, a city in the province of Gyeonggi, South Korea
Family: Parents, only child
Position: Main Rapper, Lead Vocalist
Zodiac Sign: Capricorn
Height: 163 cm (5'4″)
Weight: 50 kg (110 lbs)
Blood Type: B
Hobbies: Playing acoustic, electric guitar, piano and the flute, she also like taking pictures
Favorite food: All kind of Korean food
Her Favorite number: 1
Favorite color: Black and Pink
Jennie's ideal type: someone who is a hard worker.
10 Facts you should know about Jennie
Jennie lived in Auckland, New Zealand for 5 years. 
Jennie is known as 'the YG princess' in the group.
Her nickname is "Human Gucci" because she wears expensive clothes.
She is close friends with Nayeon (Twice), Irene (ReVelvet), Yerin (GFriend), Chahee (Melody Day) and Lime (Hello Venus).
On November 12. 2018, Jennie debuted as a soloist with the song "SOLO".
Jennie is ranked 13th on TC Candler "The 100 Most Beautiful Faces of 2018", and the 19th on 2019.
On January 1, 2019 it was revealed that Jennie and EXO's Kai are dating, and on January 25, 2019 SM Entertainment confirmed that they broke up.
Seungri said that Jennie reminds him of G-Dragon, cause she's always in Paris, taking pics with designers.
 Jennie is the best at cooking.
Jennie said she is the type who falls in love easily.
---
Rosé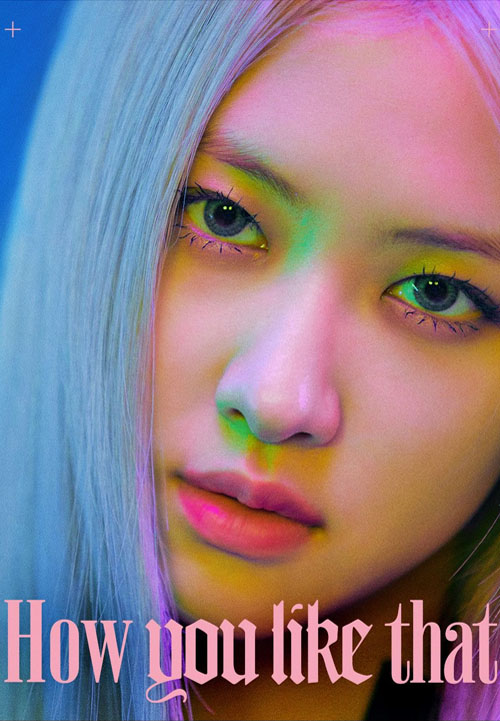 Stage Name: Rosé
Birth Name: Park Chae Young
English Name: Roseanne Park
Nicknames: Rose, Rosie, Pasta
Position: Main Vocalist, Lead Dancer
Birthday: February 11, 1997
Birthplace: Auckland, New Zealand and raised in Melbourne, Box Hill (Australia)
Family: Parents, older sister (Alice)
Zodiac Sign: Aquarius
Height: 168 cm (5'6")
Weight: 46 kg (101 lbs)
Blood Type: B
Hobbies: Playing piano and guitar, She also like drawing
Favorite color: Blue
Favorite food: Kimchi
Her Favorite number: 5
Rose's ideal type: Someone nice and genuine, with a good/ unique voice.
10 Facts you should know about Rose
She moved to Korea back in 2012.
Rosé placed first in YG auditions in Australia.
Rose is known as "Blackpink's Goddess". 
Pre-debut, Rosé used to be a cheerleader in Australia.
Rosé is left-handed 
She can twist her hands and she can talk even if her mouth is closed.
Rosé is close to Twice's Chaeyoung and Tzuyu, with Red Velvet's Joy and Yeri, with Ladies Code's Ashley Choi.
Seungri said that Rosé reminds him of Taeyang, she has strong vocals and has a lot of soul as an artist.
Rose is very sensitive, and cries very easily.
G-Dragon said that he really likes Rosé voice when he did a collaboration with her back in 2012 and said that her voice is really unique.
---
Lisa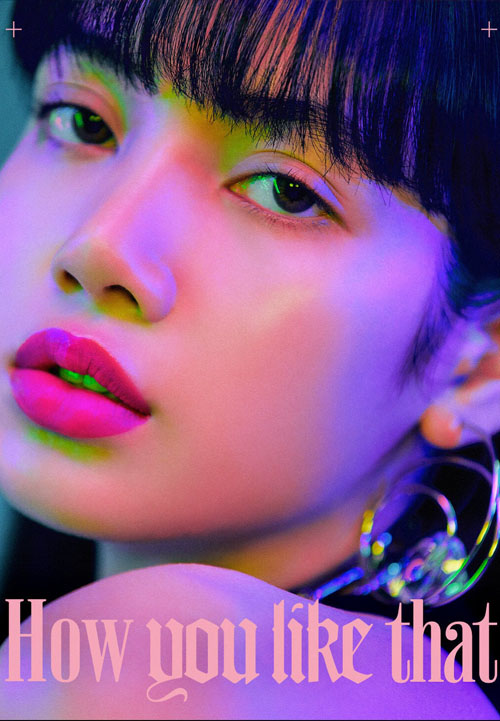 Stage Name: Lisa
Birth Name: Lalisa Manoban / Pranpriya Manoban
Nicknames: Lalice, Laliz, Pokpak
Position: Main Dancer, Lead Rapper, Sub Vocalist, Maknae
Birthday: March 27, 1997
Birthplace: Bangkok, Thailand
Family: Parents, only child
Zodiac Sign: Aries
Height: 166.5 cm (5'5.6″)
Weight: 44.7 kg (98.5 lbs)
Blood Type: O
Hobbies: Playing piano, guitar and ukulele
Favorite color: yellow
Her Favorite number: 27
Favorite food: French fries
Lisa's ideal type: She said she likes older guys, who can take good care of her. Also she likes kindhearted men, who is a good cooker
10 Facts you should know about Lisa
Lisa had a stepfather whose a top certified Swiss chef in Thailand. Her stepfather's name is Marco Brueschweiler.
Formerly, her name was Pranpriya and her friends called her by the nickname Pockpack. It was changed to Lalisa after a fortune telling. 
She's childhood friends with GOT7′s BamBam as they were both part of the dance crew We Zaa Cool.
She was the only person accepted to YG in the YG Audition in Thailand 2010.
Lisa is ranked 9th on TC Candler "The 100 Most Beautiful Faces of 2018", and the 3rd on 2019.
Lisa's also friends with CLC's Sorn, NCT's Ten and (G)I-DLE's Minnie.
Lisa participated in the dance collaboration of the SBS Gayo Daejun 2016 with Shinee's Taemin, BTS' Jimin, NCT's Ten, GOT7's Yugyeom and Jinyoung, Red Velvet's Seulgi, DIA's Eunjin and Oh My Girl's YooA.
Seungri said that Lisa reminds him of Daesung, she has a bright aura and seems full of energy.
She is the number one most followed K-pop idol on Instagram. (May 2019)
Lisa said that Rose taught her how to play the guitar during trainee days.
Blackpink Quizzes: Blackpink Soulmate Quiz
Kpop quizzes by KpopStarsQuiz: Kpop Quizzes
Our Kpop Quiz on Google Play: Kpop Quiz 2020
More Kpop profiles: Kpop Profiles
Source: *