SHINee Members Profile, SHINee Ideal Type and 10 Facts You Should Know About SHINee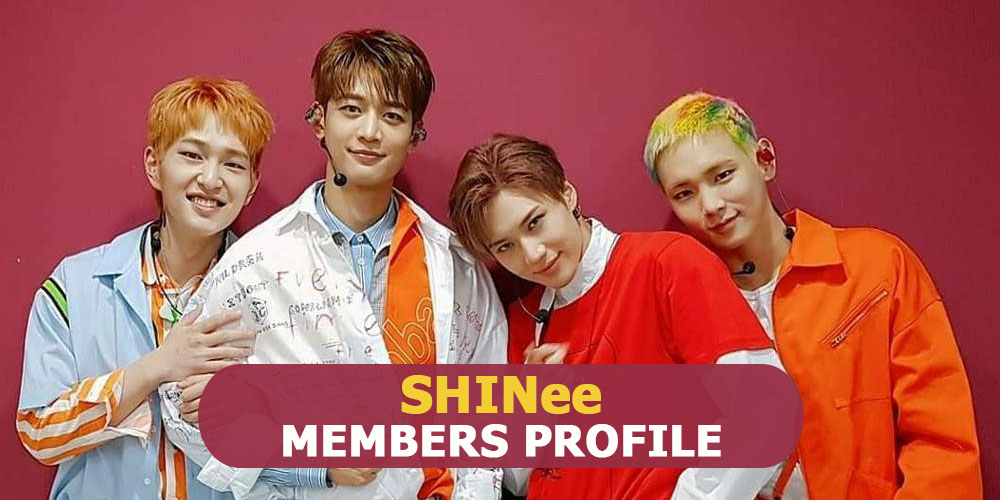 SHINee (샤이니) currently consists of: Onew, Key, Minho, and Taemin. Jonghyun passed away on December 18, 2017. SHINee debuted on May 25, 2008, under S.M. Entertainment.
SHINee Fandom Name: Shawol
Official Fan Color: Pearl Aqua
SHINee Members Profile:
Onew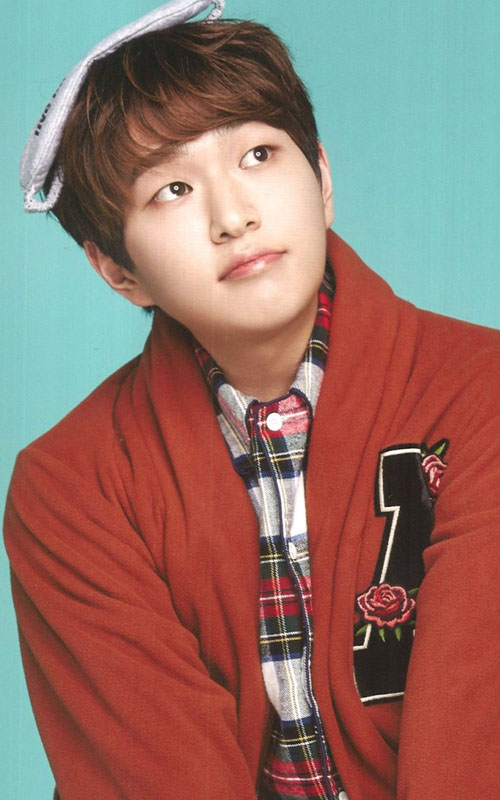 Stage Name: Onew (온유)
Birth Name: Lee Jin Ki (이진기)
Position: Leader, Main Vocalist
Hometown: Gwangmyeong, Gyeonggi-do, South Korea
Birthday: December 14, 1989
Zodiac Sign: Sagittarius
Height: 178 cm (5'10")
Weight: 61 kg (134 lbs)
Blood Type: O
Hobbies: Listening to music, playing the piano and eating chicken
Favorite colors: Red and yellow
Favorite food: Chicken
Onew's ideal type is a girl with a cute aura. As for hairstyle he prefers short hair
10 Facts to know about Onew
Education: Chungwoon University, Major in Music Broadcasting.
He is the member who commits the most mistakes during practices.
He had small roles in different dramas like: "Dr. Champ" (2010), "Pure Love" (2013 -cameo), "Royal Villa" (2013), "Descendants of the Sun" (2016).
Onew had a vocal polyps which was surgically removed mid 2015 which caused him to lose his voice for a while. He had to retrain his singing skills due to the surgery.
In August 2017, he was involved in a sexual harassment incident. SM Ent. stated the charges have been dropped as the situation was caused by a misunderstanding. He said to have been drunk when he unintentionally grabbed a woman's leg while he was with his friends at a night club in Gangnam.
Onew made his solo debut on 5th Dec 2018 with his 1st mini album "VOICE".
Onew was shy when it comes to presenting himself to people, due to this, he didn't go out to participate in auditions.
Whenever Onew would do something funny and weird they would say "Onew condition".
Onew enlisted on December 10, 2018.
Onew will be discharged on July 20th, 2020.
---
Key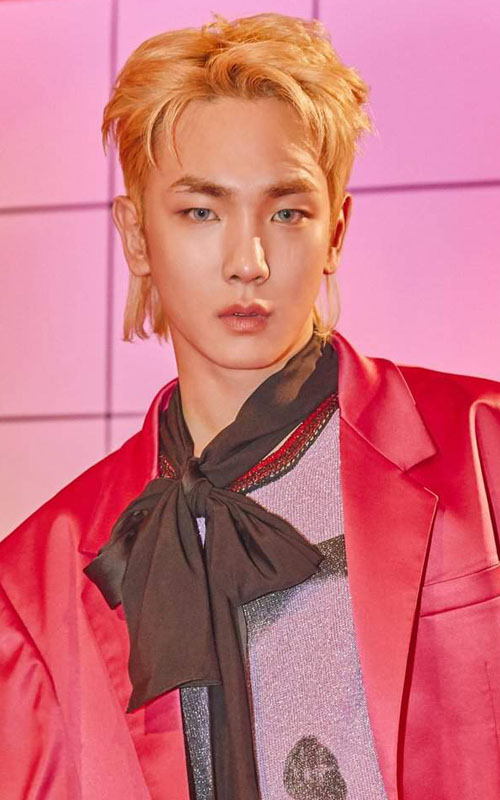 Stage Name: Key (키)
Birth Name: Kim Ki Bum (김기범)
Position: Lead Rapper, Lead Dancer, Sub Vocalist
Hometown: Daegu, South Korea
Birthday: September 23, 1991
Zodiac Sign: Libra
Height: 181 cm (5'11")
Weight: 59 kg (130 lbs)
Blood Type: B
Hobbies: Rapping, dancing, water skiing
Favorite colors: Pink
Favorite food: Kimchi and Tteokbokki, he also like Italian cuisine
Key's ideal type: "It changes often, but lately the type he like is a mysterious woman who, after getting to know her better, is actually well-read and knowledgeable
10 Facts to know about Key
He was raised since birth by his grandmother. His mother was in poor health right after he was born and his father was busy with work, so his grandmother was the one who raised him.
The group's No.1 in fashion.
In SHINee he's the 2nd in terms of how easy he cries.
Key donates to charities often, and tries to do volunteer work too.
Key is in a duo band with Woohyun from Infinite, called Toheart.
He helped design many of the costumes that SHINee members wore at concerts.
Key was in the global edition of "We Got Married" where he was paired with Ari Chan.
Key made his solo debut on November 6, 2018 with the pre-release single "Forever Yours".
His enlistment date is March 4, 2019.
Key will be dischagred on October 7th, 2020.
---
Minho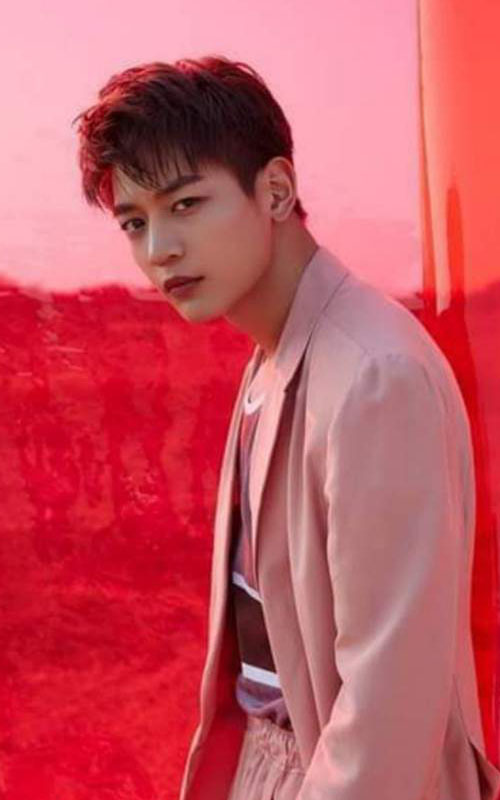 Stage Name: Minho (민호)
Birth Name: Choi Min Ho (최민호)
Position: Main Rapper, Sub Vocalist, Visual
Birthday: December 9, 1991
Zodiac Sign: Sagittarius
Hometown: Incheon, South Korea
Height: 184 cm (6'0″)
Weight: 60 kg (132 lbs)
Blood Type: B
Hobbies: Soccer and basketball
Favorite colors: Blue
Favorite food: Ramen with hot chungyang red peppers
Minho's ideal type: He likes it when a girl pushes her hair out of her face by tucking her hair over her ear while she is working hard on something. It's the little things like this that he likes.
10 Facts to know about Minho
Minho's dad is a soccer coach so that's where his love of soccer comes from.
He acted in the movies: "Canola" (2016), "Marital Harmony" (2016), "Derailed" (Two Men) (2016), "In Rang" (2018).
He acted in several dramas such as "Salamander Guru and The Shadow Operation Team" (2012), "To The Beautiful You" (2012), "Medical Top Team" (2013), "Because It's The First Time" (2015), "Drinking Solo" (2016 – cameo), "Hwarang" (2016-2017), "Somehow 18" (2017), "The Most Beautiful Goodbye" (2017).
He is the SHINee member who eats the most.
MinHo's abs were featured on a Cosmopolitan listing of "Ab-Tastic moments in 2015"
MinHo and f(x) member Amber have a very cute song together called "The Llama Song".
In 2017 he was voted as among one of the 'Sexiest Man Alive' by Vogue fashion magazine.
Minho graduated from Konkuk University with a degree in Arts and Culture Film in 2015.
On April 15, 2019 he enlisted at the Marine Corps training center located North Gyeongsang Province.
Minho will be discharged on November 15th, 2020.
---
Taemin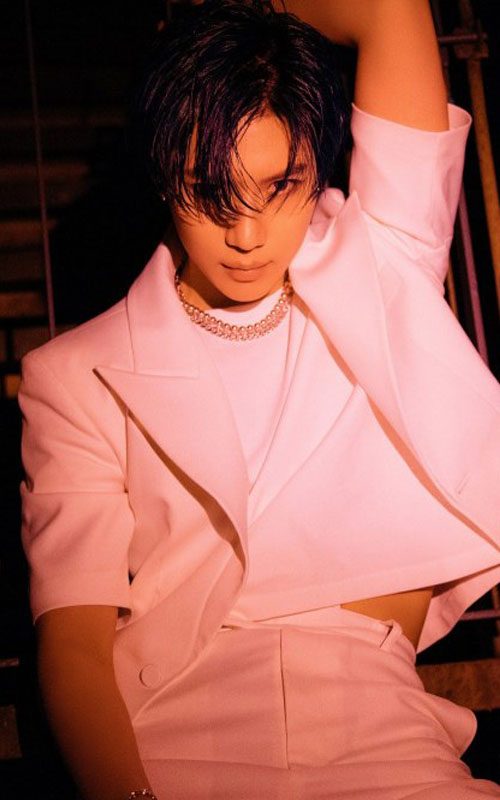 Stage Name: Taemin (태민)
Birth Name: Lee Tae Min (이태민)
Position: Main Dancer, Sub Vocalist, Maknae
Hometown: Seoul, South Korea
Birthday: July 18, 1993
Zodiac Sign: Cancer
Height: 179 cm (5'10")
Weight: 53 kg (116 lbs)
Blood Type: B
Hobbies: Listening to music, dancing and playing the piano
Favorite colors: White
Favorite food: Meat, sushi, tonkatsu, bento
Taemin's ideal type: He likes someone that is consistent and true, he doesn't like it when they hide their true selves and later reveal the true them
10 Facts to know about Taemin
He's considered the best dancer out of the group.
Taemin said he would want to have a collaboration with Kai (EXO) and Jimin (BTS) on his solo album
Taemin is close friends with Kai (EXO), Ravi (VIXX), Jimin (BTS), Timoteo (HOTSHOT) and Sungwoon (Wanna One).
He is known as "magic hand Taemin" because whatever he touches he either loses or breaks.
Taemin was the first member in group to release a solo album, named "ACE" with title song Danger
Taemin was in "We Got Married" where he was paired with APink's Naeun.
He cried when Rain asked him to say something to Timoteo (HOTSHOT) after his performance on The Unit, and after that, Taemin said that he hadn't cried like that before.
Taemin has a tendency to lose things, which was the butt of many of SHINee's jokes.
He started being interested in dancing due of his older brother.
He thinks that when 2 people love each other, age doesn't matter.
Kpop quizzes by KpopStarsQuiz: Kpop Quizzes
Our Kpop Quiz on Google Play: Kpop Quiz 2020
More Kpop profiles: Kpop Profiles
Source: *