TXT Members Profile and 10 Facts You Should Know About TXT Members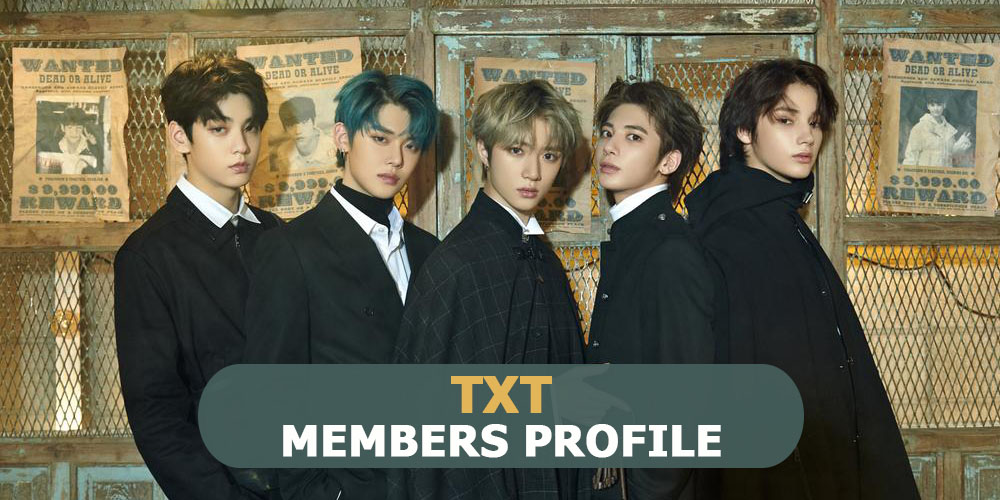 TXT (Tomorrow X Together) is a 5-member boy group under BigHit Entertainment. The group consists of: Yeonjun, Soobin, Beomgyu, Taehyun and Huening Kai. They debuted on March 4th, 2019.
TXT Fandom Name: MOA (Moments of Alwaysness)
TXT Member Profile:
Soobin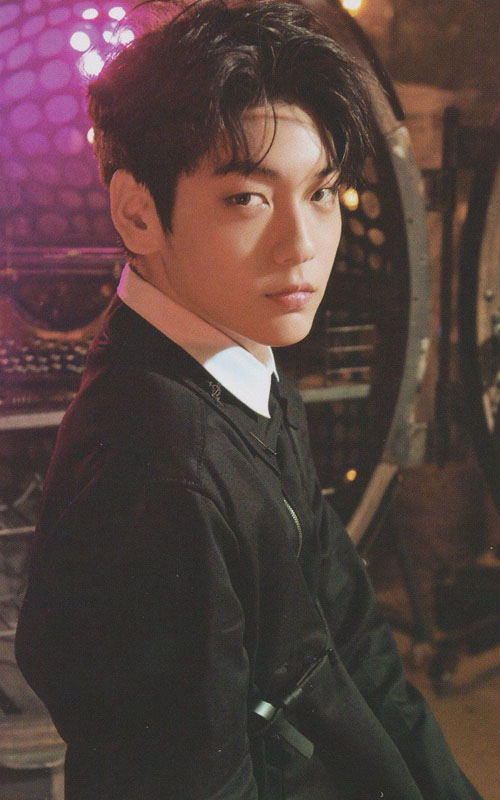 Stage Name: Soobin (수빈)
Birth Name: Choi Soo Bin (최수빈)
Position: Leader, Vocalist, Rapper, Dancer*
Birthday: December 5th, 2000
Zodiac Sign: Sagittarius
Chinese Zodiac: Dragon
Height: 186 cm (6'1″)
Weight: 67 kg (147 lbs)
Blood Type: A
Nationality: Korean
Favorite animal: Raccoon
His favorite fruit: Mangostine
Favorite colors: Sky blue and Yellow
Favorite movie: Avengers: Infinity War
Hobbies: Reading and listening to music
10 Facts you should know about Soobin
Soobin can endure anything but dieting, he loves bread.
He winks whenever one of his members and his eyes meet.
Soobin is shy to people he first meets.
Fans say he looks like ASTRO's Sanha and BTOB's Minhyuk.
He can't live without almond milk and has said he'd be happy to receive it for his birthday any time.
Soobin reads a lot of life-helping books.
A long time back, Soobin used to dance with 14U's Gyeongtae.
He is a big fan of BTS' Jin.
Soobin was shaking and feeling nervous when TXT was filming their debut MV.
He is the tallest known idol/trainee under BigHit.
---
Yeonjun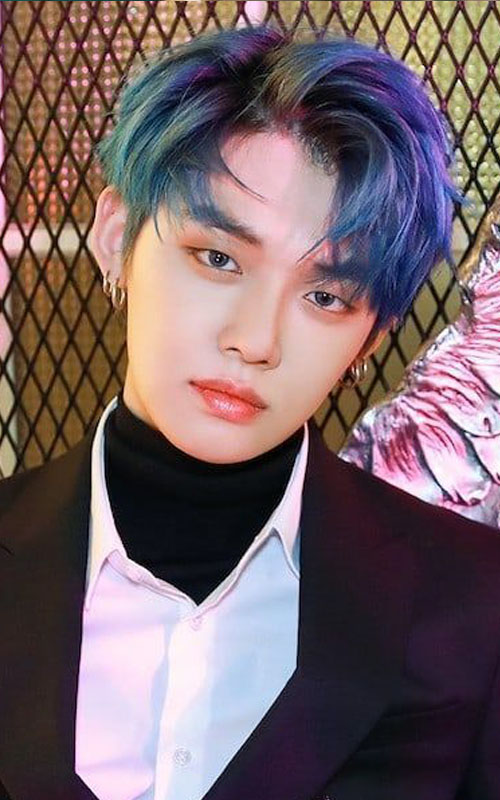 Stage Name: Yeonjun (연준)
Birth Name: Choi Yeon Jun (최연준)
English Name: Daniel Choi
Position: Rapper, Dancer, Vocalist*
Birthday: September 13th, 1999
Zodiac Sign: Virgo
Chinese Zodiac: Hare/Rabbit
Height: 181.5 cm (5'11")
Weight: 62 kg (136 lbs)
Blood Type: A
Nationality: Korean
Favorite color: Purple
His favorite fruits: Apples and Bananas
Favorite animals: Welsh Corgi dogs and Pandas
Hobbies: Dancing, skating, eating
10 Facts you should know about Yeonjun
His introduction video surpassed 1 million views within the first 24 hours.
Yeojun ranked 1st on dance, rap and vocals when he was a trainee.
 Yeonjun created the TXT hand logo/gesture.
He is a former CUBE Entertainment trainee.
Yeonjun is a fashionista.
Yeonjun lived in the U.S for 2 years since he was 9 years old.
When he lived in America, he stayed in San Jose, California.
Yeonjun likes soju, beer and a mixture of both.
Yeonjun really likes Mint Chocolate.
He did a commercial for a ramen brand.
---
Beomgyu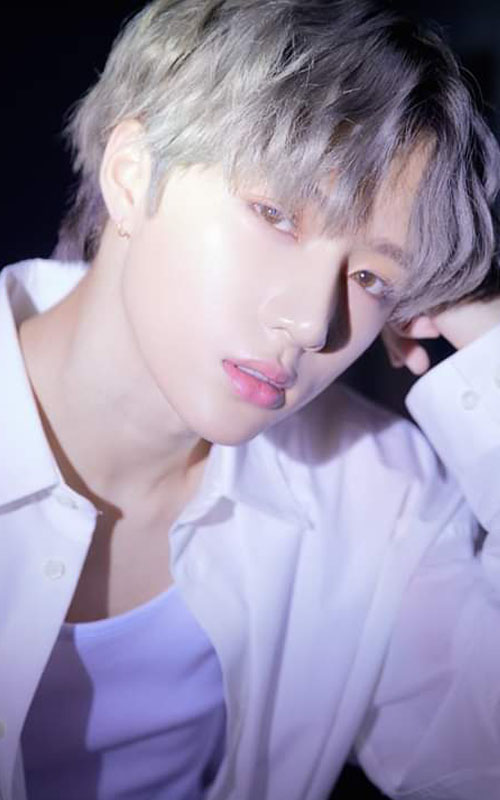 Stage Name: Beomgyu (범규)
Birth Name: Choi Beom Gyu (최범규)
Position: Vocalist, Dancer, Rapper, Center, Visual*
Birthday: March 13th, 2001
Zodiac Sign: Pisces
Chinse Zodiac: Snake
Height: 180 cm (5'11")
Weight: 53 kg (116 lbs)
Blood Type: AB
Nationality: Korean
Favorite colors: Pink and White
His favorite fruit: Strawberries
Favorite animals: Bears and Parrots
Hobbies: Playing guitar
10 Facts you should know about Beomgyu
Beomgyu calls himself a Tiger because 'Beom' means 'Tiger'.
He is an ARMY.
Kai confirmed that Beomgyu is the center and a visual at a fansign.
He is the mood maker of the group.
Beomgyu talks in his sleep to the members.
He is very good at school and had the best marks among his classmates.
Beomgyu likes garlic bread.
Beomgyu used to stay up all night writing songs for his members.
He was part of a school band with TOO's Jaeyun.
Beomgyu said his heart beats really fast whenever he runs into a BTS member at the company.
---
Taehyun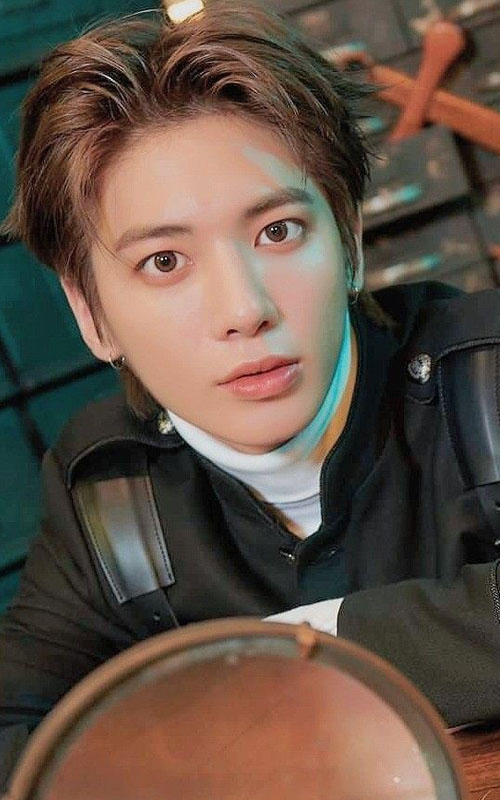 Stage Name: Taehyun (태현)
Birth Name: Kang Tae Hyun (강태현)
English Name: Terry Kang
Position: Vocalist, Dancer, Rapper*
Birthday: February 5th, 2002
Zodiac Sign: Aquarius
Chinese Zodiac: Snake
Height: 177 cm (5'10")
Weight: 55 kg (121 lbs)
Blood Type: A
Nationality: Korean
Favorite movie: Inception
Favorite color: Yellow
Hobbies: Swimming and football
10 Facts you should know about Taehyun
Taehyun likes sweet things including Caramel Frappuccino.
He is someone who focuses on the present more than worrying about the future.
Taehyun sleeps with his eyes open and they don't close all the way.
He has a really angled nose 60°
Taehyun used to do educational videos teaching kids how to speak english when he was a little kid.
Yeonjun says Taehyun is in charge of passion and fashion in the group.
He is planning on posting a cover video soon.
Taehyun and Beomgyu are the early birds.
According to Korean netizens, he was in one or more local advertisements.
The first think he orders at a cheap snack restauraunt is peach flavored juice.
---
Huening Kai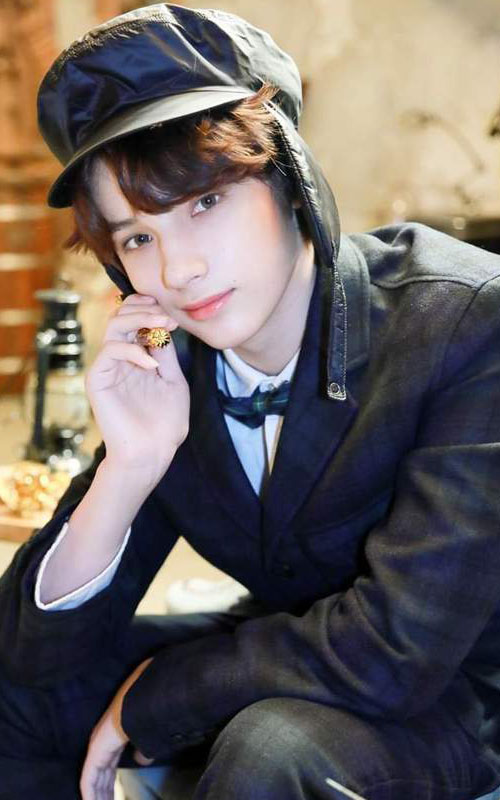 Stage Name: Huening Kai (휴닝카이)
Birth Name: Kai Kamal Huening
Korean Name: Jung Kai (정카이)
Position: Vocalist, Dancer, Rapper, Visual, Maknae
Birthday: August 14th, 2002
Zodiac Sign: Leo
Chinese Zodiac: Horse
Height: 183 cm (6'0″)
Weight: 61 kg (134 lbs)
Blood Type: A
Nationality: Korean-American
Favorite color: Green
Favorite foods: Seafood and Pizza
His favorite fruit: :pineapple
Favorite movie: Begin Again
Hobbies: Playing instruments
10 Facts you should know about Huening Kai
 Kai's father was born in Brazil and raised in the US. He has a family in Korea and lived in China for 12 years.
His father is also a musician and released an album in 2007 which you can find on Spotify, it's called 'Virtues In Us' in both English and Chinese.
His parents are divorced and his father re-married in 2016 to someone named Anne Caroline.
He is the first foreigner to debut under BigHit.
Kai is a scaredy cat but watches horror movies.
He was in South Korea for kindergarten for a short time.
 Kai says there is nothing for him to really look after when it comes to rules so he lives pleasantly.
When Huening Kai and Taehyun listened to their title track, he felt similar to what the fans felt.
His older sister, Lea, is a member of K-Pop group VIVA.
Beomgyu says that Kai looks like a cartoon character when he sleeps.
TXT Quiz: Which TXT Member Is Your Soulmate
Kpop quizzes by KpopStarsQuiz: Kpop Quizzes
Our Kpop Quiz on Google Play: Kpop Quiz 2020
More Kpop profiles: Kpop Profiles
Source: *