Every Kpop lover have at least half of BTS songs in their playlist and that's due to their incredible voices and amazing performance, However we tend to look for new bands to listen to and be captivated with. Here we have nine of the most talented K-pop Groups you should for sure stan for beyond BTS. We are not talking about those popular groups that are recommended by everyone and are already known by every kpop fan like EXO, Twice, NCT, Blackpink, GOT7, ITZY and bands as popular as those above.
1.
Dreamcatcher
The group is formed by Happyface Entertainment, it consists of seven members: JiU, SuA, Siyeon, Handong, Yoohyeon, Dami and Gahyeon. Officially debuted on January 13, 2017, with the single album Nightmare. Dreamcatcher is unique from other girl groups due to their dark horror and fantasy concepts and their signature heavy-rock and metal sound. they are admired by fans for their deviation from the typical pop sound which is considered dangerous for a girl group. If you're bored of listening to the same songs everyday that all sound the same, you should give Dreamcatcher a chance. They'll make you want to pretend you're in a dark and dramatic movie.
2.
Astro
They are formed by Fantagio that debuted in 2016. The group is composed of six members: MJ, Jinjin, Cha Eun-woo, Moon Bin, Rocky and Yoon San-ha. They debuted with the single "Hide & Seek". They stands out for making their incredibly detailed and difficult choreo look effortless, but you realize just how difficult it is once you decide to do it yourself. Many of their songs are enjoyable, playful, and a little sentimental, with a "long summer drive with friends vibe".
3.
Stray Kids
The band is formed by JYP Entertainment through the 2017 reality show of the same name. It's composed of eight members: Bang Chan, Lee Know, Changbin, Hyunjin, Han, Felix, Seungmin, and I.N. Stray Kids are known for their boyish image and songs, many of which speak about empowerment and the struggles of youth in society, they are a reminder of BTS' early days. Many of their members are fluent in English and involved in their own songwriting, attracting a wider international audience.
4.
Mamamoo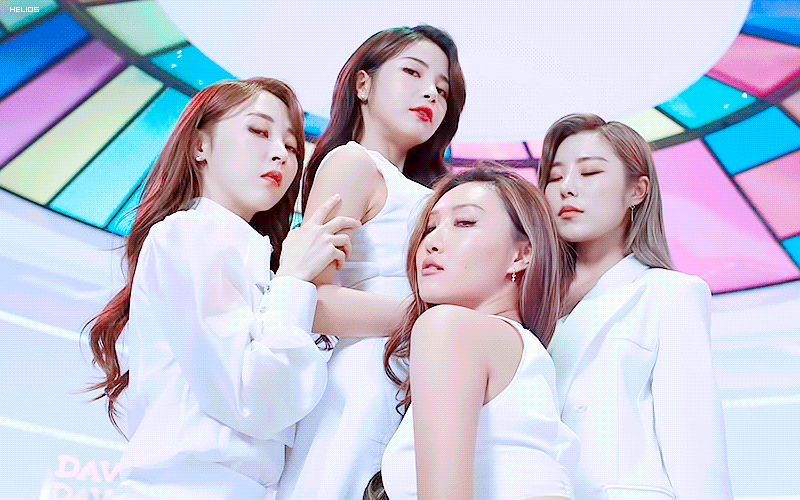 The band is formed by RBW (formerly WA Entertainment) in 2014, composed of four members: Solar, Moonbyul, Wheein, and Hwasa. The group officially debuted with their single "Mr. Ambiguous" on June 18, 2014. Mamamoo is recognized for their puissant vocals and live-singing skills. They're also an energizing deviation from the conventionally soft, cute-sounding vocals and style in girl groups, opting for a courageous, and more mature sound and image and using their voices with full force. Contrary to most K-pop groups, they are smaller.
5.
The Boyz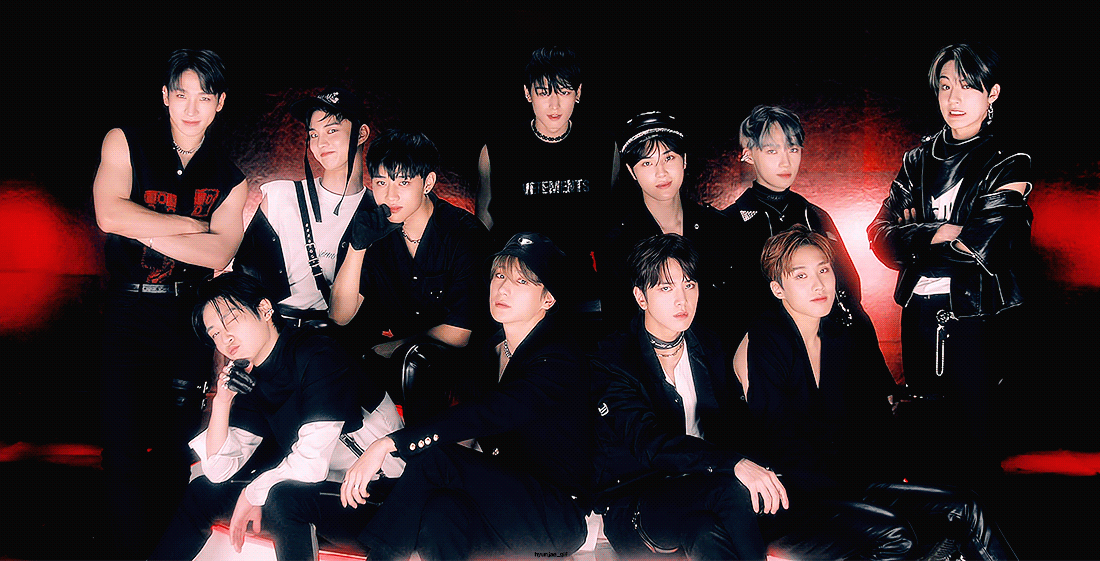 This group is formed by Cre.ker Entertainment. The group currently consists of 11 members: Sangyeon, Jacob, Younghoon, Hyunjae, Juyeon, Kevin, New, Q, Ju Haknyeon, Sunwoo and Eric. The group debuted on December 6, 2017.They have a really bold look and refreshing content, they are loved by the fans for it, they have gained more popularity in 2020 through their participation in the reality television competition Road to Kingdom, which saw them compete against six other underrated boy groups and win first place! Those boys are really talented.
6. TXT (Tomorrow X Together)
It's formed by Big Hit Music. The group consists of five members Soobin, Yeonjun, Beomgyu, Taehyun and HueningKai. TXT debuted on March 4, 2019 with the EP The Dream Chapter: Star. This boys have an incredible, dreamlike sound not often heard in K-pop world, breathy vocals, and experimental music. They have a successful concept that talks about the pain of growing up, losing yourself, and friendship, which is the case to many people in this world. This growing band is particularly well known among K-pop groups for being the first boy group to debut under Big Hit Music in six years after BTS' debut in 2013. Which means they are BTS' direct juniors. Nonetheless, they did not remain in BTS' shadow and carved a niche for themselves.
7. Everglow
This girl group is composed of six members: E:U, Sihyeon, Mia, Onda, Aisha, and Yiren. Everglow debuted on March 18, 2019 under Yuehua Entertainment, with the single album Arrival of Everglow. those girls had made quit a mess with their unmatched and unforgettable debut song. Their music is full of body moving beats and earworm choruses, and their music videos are admirable and shiny, making them an enjoyable band to stan, and a promising group to watch out for. They also have strong stage presence, with fierce expressions and confident moves.
8. Ateez
The band is formed by KQ Entertainment. The group consists of eight members: Hongjoong, Seonghwa, Yunho, Yeosang, San, Mingi, Wooyoung, and Jongho. Ateez debuted on October 24, 2018 with the extended play Treasure EP.1: All to Zero.They hold a competent sound and dramatic choreo. Those boys are incredibly popular with international fans and were named Worldwide Fans' Choice two years in a row at the Mnet Asian Music Awards. Most fans love them for making them feel like they are in a tragic powerful movie or like they can rule the world with one click.
9.
ONF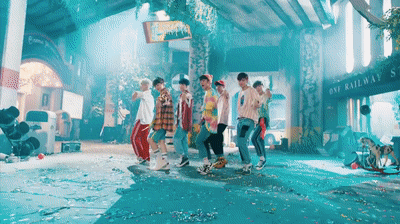 They are formed and managed by WM Entertainment. Originally debuting as a seven-piece group on August 3, 2017 with their EP, the group is now composed of six members: Hyojin, E-Tion, J-Us, Wyatt, MK and U. Similar to The Boyz, 2020 marked a turning point for them after they appeared in Road to Kingdom, competing alongside The Boyz and Oneus, and winning second place! They were highly admired by their fellow competitors for their unique song rearrangements and striking performances, during the partner-up episode, every group declared that they wanted to work with ONF.
Kpop quizzes by KpopStarsQuiz: Kpop Quizzes
Our Kpop Quiz on Google Play: K-pop Quiz 2020
If you know more K-pop groups that should be added in this list tell us in the comments.