f(x) Members Profile, f(x) Ideal Type and 7 Facts You Should Know About f(x)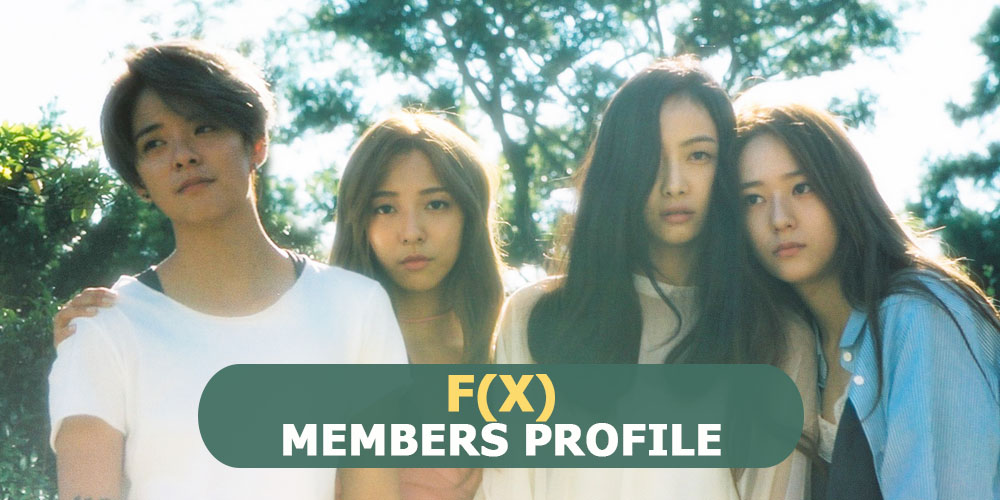 f(x) (에프엑스) consists of 4 members: Victoria, Amber, Luna, and Krystal. They debuted on September 5th, 2009 under SM Entertainment. The status of the group remains unknown as SM Entertainment has yet to announce their disbandment and the members didn't announced their official departure from f(x) either.
f(x) Fandom Name: MeU
Official Fan Color: Pearl Light Periwinkle
f(x) Members Profile:
Victoria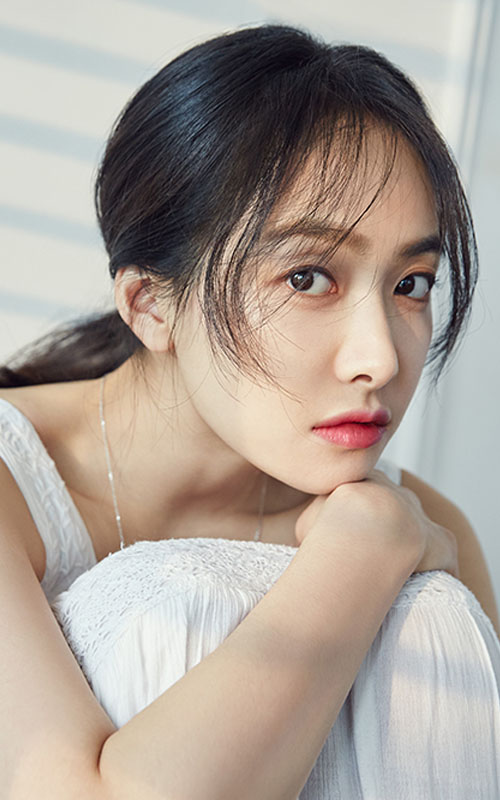 Stage name: Victoria (빅토리아)
Birth Name: Song Qian (宋茜)
English Name: Victoria Song
Korean Name: Song Jeon (송전)
Position: Leader, Main Dancer, Lead Rapper, Sub Vocalist, Visual
Nationality: Chinese
Birthday: February 2, 1987
Zodiac Sign: Aquarius
Height: 168.5 cm (5'6″)
Weight: 45 kg (99 lbs)
Blood Type: A
Victoria's ideal type is someone who is taller than her.
7 Facts you should know about Victoria
She was born in Qingdao, Shandong, China.
In 2010 appeared on the TV show We Got Married, where her "husband" was Nichkun of 2PM.
For 24 years she thought her blood type was O and only recently realized her real blood type is A.
Victoria is known for her incredible flexibility and often demonstrates it often on variety and reality shows.
She loves drinking coffee.
She eats in order to relieve her stress.
Victoria is good at cooking.
---
Amber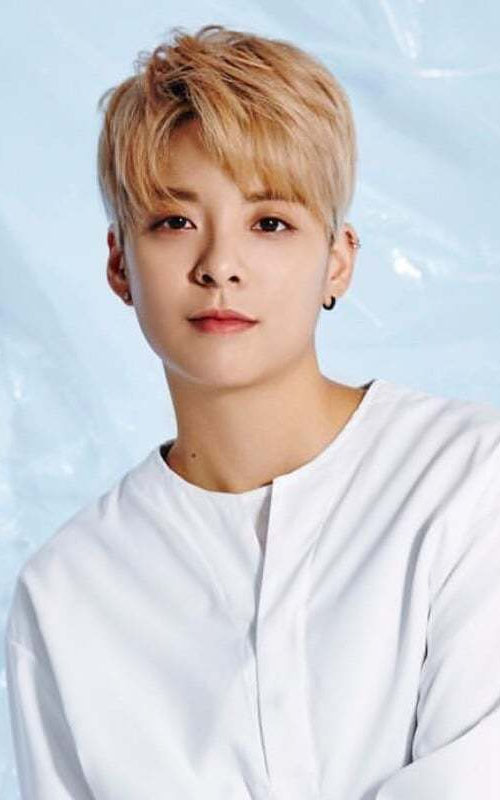 Stage Name: Amber (엠버)
Birth Name: Liu Yi Yun (刘逸云)
English Name: Amber Josephine Liu
Korean Name: Yoo Eun Young (유은영)
Nickname: Llama
Position: Main Rapper, Sub Vocalist
Nationality: Taiwanese/American
Birthday: September 18, 1992
Zodiac Sign: Virgo
Height: 167 cm (5'6″)
Weight: 45 kg (99 lbs) / Real weight: 56 kg (123 lbs)
Blood Type: B
Amber's ideal type is a guy who looks cool but cute when he smiles.
7 Facts you should know about Amber
She was born in Los Angeles, California, United States.
She loves to play basketball.
Her actual weight is 56 kg (123 lbs). They weighed her on Real Men.
She developed a love for rapping at a young age.
Her best friends are Miss A's Min, Girls' Generation's Hyoyeon, and Ailee.
Amber is also great friends with Jackson of GOT7, Peniel of BTOB and Henry of Super Junior.
Amber did her solo debut on February 13, 2015 with her debut EP "Beautiful".
---
Luna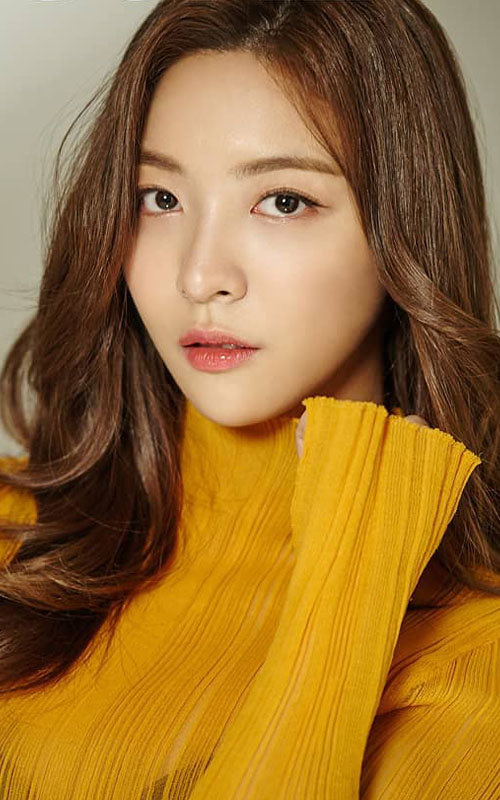 Stage Name: Luna (루나)
Birth Name: Park Sun Young (박선영)
Position: Main Vocalist, Lead Dancer
Nationality: Korean
Birthday: August 12, 1993
Zodiac Sign: Leo
Height: 161 cm (5 ft 3¾ in)
Weight: 44 kg (97 lbs)
Blood Type: A
Luna's ideal type is a man with "brown tinged skin, thick lips, looks good in trainers, straight hair and with fine muscular lines."
7 Facts you should know about Luna
After f(x) first performance she was in a daze because it was so surreal that she had finally debuted.
Her favorite season is autumn.
She is best friends with solo singer IU
Loves to eat pizza, but can't eat it as much as she wants to because of her diet.
She played in the musicals "Legally Blonde", "Coyote Ugly", "The last kiss".
She acted in the Korean drama "Saving Mrs Go Bong Shil".
Luna made her solo debut in May of 2016 with "Free Somebody".
---
Krystal
Stage Name: Krystal (크리스탈)
Birth Name: Chrystal Soo Jung (크리스탈수정)
English Name: Krystal Jung (크리스탈정)
Position: Lead Vocalist, Visual, Face of the Group, Maknae
Nationality: Korean/American
Birthday: October 24, 1994
Zodiac Sign: Scorpio
Height: 165 cm (5'5″)
Weight: 45 kg (99 lbs)
Blood Type: A
Krystal's ideal type: "A man that looks good in horn-rimmed glasses, a white shirt, jeans and black hair while being funny and having their own distinct fragrance."
7 Facts you should know about Krystal
Krystal has an older sister, Jessica (ex-member of Girls' Generation).
She would rather have people call her by her Korean name, Soo Jung, over Krystal.
She loves apples but is allergic to them.
During an SM Town concert in LA, Krystal signed for all the fans at Sheraton Hotel until the security lady told her to stop.
Krystal was in a relationship with Kai from Exo since March 2016. On June 01, 2017 SM Entertainment has confirmed that Krystal has officially ended her relationship with Kai.
Krystal's father is a boxer and her mother is a gymnast.
She acted in several dramas: "Cutie Pie" (2010), "High Kick! 3" (2012), "The Heirs (2013), "Potato Star 2013QR3" (ep. 81 – 2013), "My Lovely Girl" (2014), "The Legend of the Blue Sea" (ep 1 – 2016), "Bride of the Water God" (2017), "Prison Playbook" (2017), "The Player" (2018).
Kpop quizzes by KpopStarsQuiz: Kpop Quizzes
Our Kpop Quiz on Google Play: Kpop Quiz 2020
More Kpop profiles: Kpop Profiles
Source: *