MONSTA X Members Profile, MONSTA X Ideal Type and 10 Facts You Should Know About MONSTA X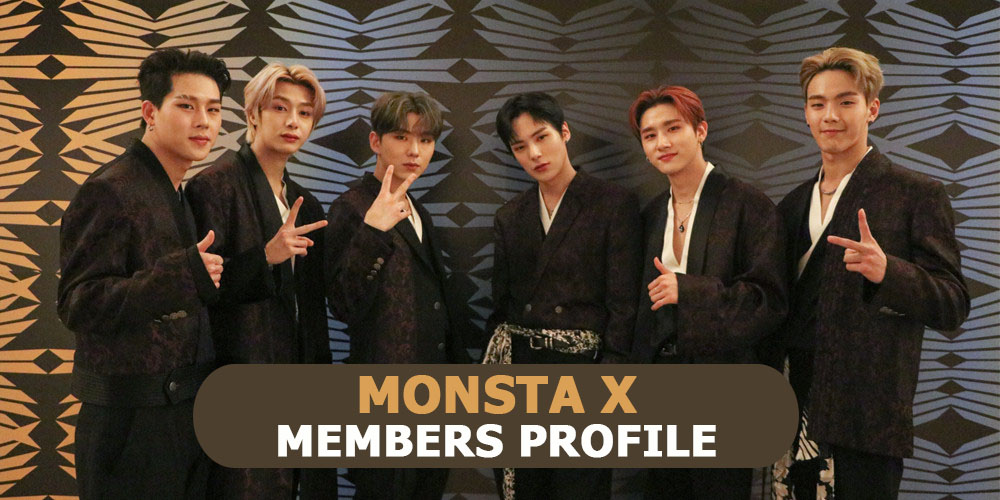 MONSTA X (몬스타엑스) currently consists of 6 members: Shownu, Minhyuk, Kihyun, Hyungwon, Joohoney and I.M. They debuted on May 14, 2015, under Starship Entertainment. Monsta X is also under the US label Maverick Agency as of February 26th 2019. On October 31, 2019 following the recent controversies, Wonho announced his departure from the group.
MONSTA X Fandom Name: Monbebe
Official Fan Colors: Lost, Guilty, and Beautiful
MONSTA X Members Profile:
Shownu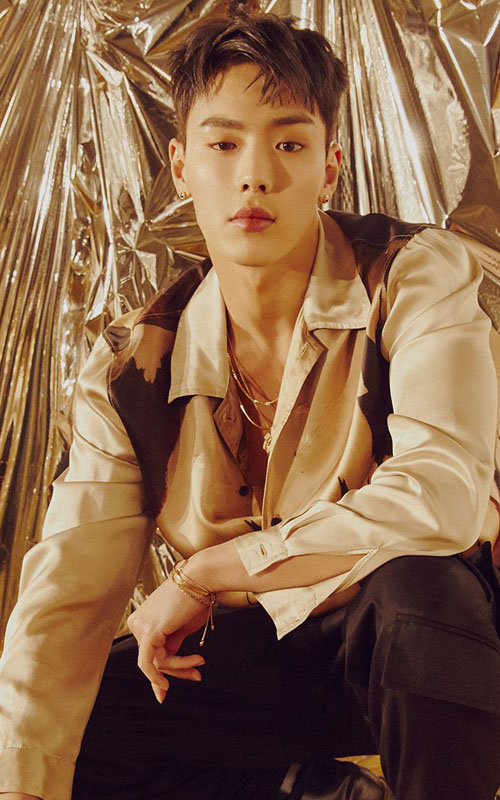 Stage Name: Shownu (셔누)
Birth Name: Sohn Hyun-woo (손현우)
Position: Leader, Main Dancer, Lead Vocalist
Birthday: June 18, 1992
Zodiac Sign: Gemini
Height: 181 cm (5'11")
Weight: 77 kg (169 lbs)
Blood Type: O
Favorite food: Meat, cereal
Hobbies: listening to music
Favorite color: black.
Shownu's ideal type: A pure woman like the actress Gong Hyojin
10 Facts about Shownu
He was a former JYP Entertainment's trainee with GOT7, but left due to training absences.
He's still friends with GOT7.
He won the 2nd place in a JYP audition and was named "the second Rain"
Shownu is a former member of Starship's NUBOYZ.
He is close to Soyou (SISTAR).
He can move things and pick things up with his toes.
Shownu participates in creating most of Monsta X's choreographies.
He said there are no sports he's good at besides swimming
He shot a solo commercial with DIA's Yebin and split his pay with the other members.
The rest of the members like teasing him.
---
Minhyuk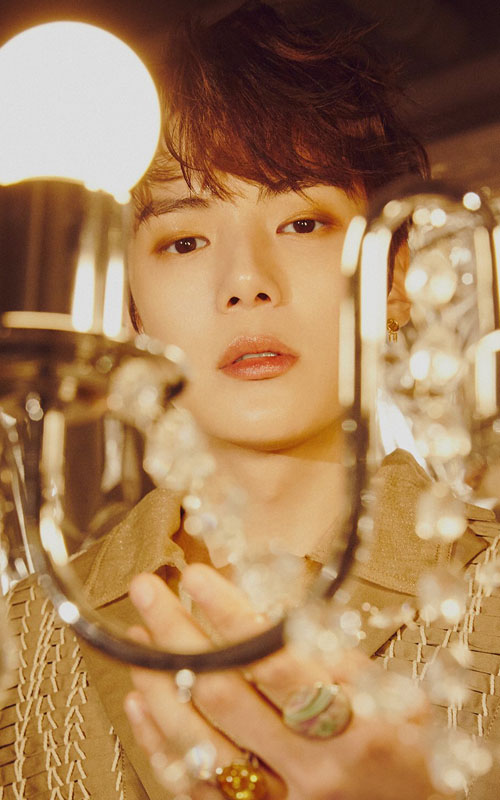 Stage Name: Minhyuk (민혁)
Birth Name: Lee Min-hyuk (이민혁)
Position: Sub Vocalist, Visual
Birthday: November 3, 1993
Zodiac Sign: Scorpio
Height: 180 cm (5'11")
Weight: 65 kg (143 lbs)
Blood Type: A
Favorite food: sweet potato and pizza.
Favorite color: Red.
His favorite drink: cola.
Favorite number: 1.
Minhyuk's ideal type: "A chubby girl. It'll be nice if it's someone who's the opposite of me
10 Facts about Minhyuk
Minhyuk's mother is a former volleyball player. He said that she is very tall and that he took after her.
He's the mood-maker of the group, lightening up the atmosphere with his jokes and funny personality.
He's the member who is the most difficult to convince to take a shower.
He is close with UNIQ's Sungjoo, GOT7's Mark, Seventeen's Jeonghan, N.Flying's Kwangjin and actor Park Bo Gum.
He chose Shownu as the member he'd present to his sister if he'd had one.
According to Minhyuk, himself and Shownu complement each other well.
He always fully charges his phone, no matter what
Many fans thought that Minhyuk was the maknae because of his cheerful personality and maknae-like attitude.
Minhyuk said that the back of his head is really flat.
Minhyuk used to have a tattoo but later on removed it because fans were complaining.
---
Kihyun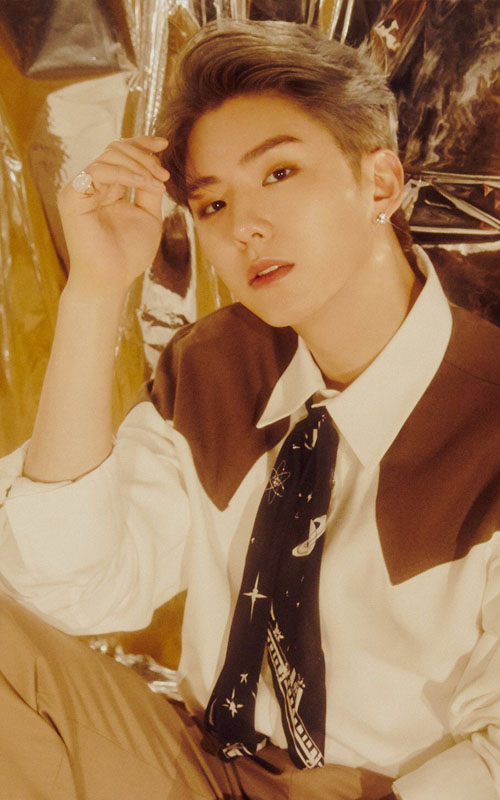 Stage Name: Kihyun (기현)
Birth Name: Yoo Ki-hyun (유기현)
Position: Main Vocalist
Birthday: November 22, 1993
Zodiac Sign: Scorpio/Sagittarius cusp
Height: 174.8 cm (5'9″)
Weight: 62 kg (137 lbs)
Blood Type: B
Hobbies: Dancing and hanging out with friends.
Favorite food: chicken.
Favorite color: Blue.
Kihyun's ideal type: A girl who seems like a baby and has a lot of aegyo.
10 Facts about Kihyun
He's the best vocalist of the group.
He helped composing some of Monsta X's songs.
Kihyun says he's the best cook out of the members, since he has experience as a chef.
He said his cleaning nature came from his father whom he takes after.
He wants to change into a president for one day
Kihyun and BTS' Suga are close friends.
He can't eat fish because it has a strong smell.
Members voted Kihyun as the member who acts like a maknae.
During fan signs, the thing he wants to do the most is hold fans' hands tight and talk with them
He said his weakness is that he gets stressed easily.
---
Hyungwon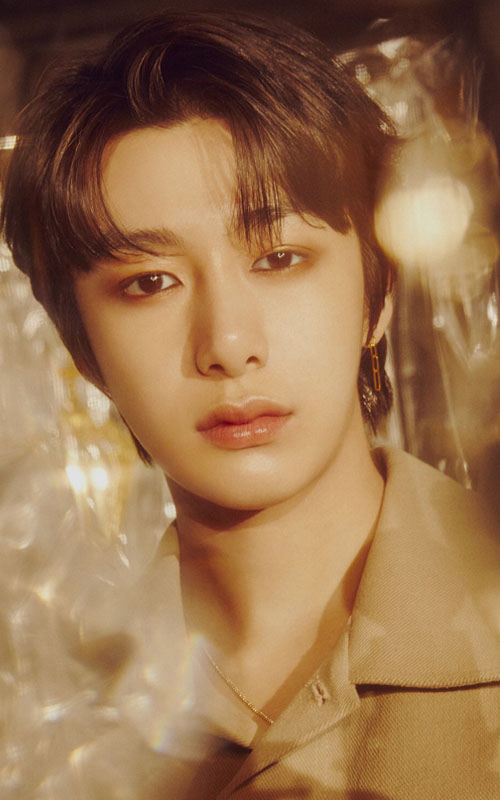 Stage Name: Hyungwon (형원)
Birth Name: Chae Hyung-won (채형원)
Position: Lead Dancer, Sub Vocalist, Sub Rapper, Visual, Center
Birthday: January 15, 1994
Zodiac Sign: Capricorn
Height: 183 cm (6'0″)
Weight: 60 kg (132 lbs)
Blood Type: O
Hobbies: Modeling and shopping.
Favorite color: black.
Favorite foods: seasoned pork ribs, sashimi, salted fried giant shrimp.
Hyungwon's ideal type: "A woman who is wise and kind. A woman with manners
10 Facts about Hyungwon
He's the one who sleeps the most. He can sleep even 29 hours in a row. He said he sleeps like a corpse.
Before joining Monsta X, Hyung Won was a popular model. He participated to lots of fashion shows.
He loves traveling. His parents own a travel agency, where he used to work when he was younger.
Fans said Hyungwon looks even more handsome in reality.
He is a terrible cook, according to his band mates.
He is afraid of everything that has more than 8 legs.
Hyungwon is a picky eater and gets full easy.
He mentioned that a celebrity he's close with beside MX is UNIQ's Sungjoo
He thought Shownu practiced silence when he first met him 'cause he never saw him talk
Hyungwon gets the angriest when someone has no manners.
---
Joohoney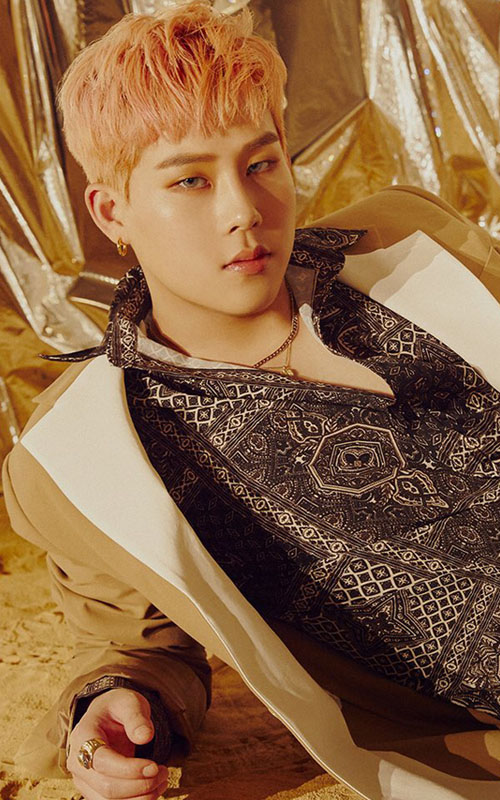 Stage Name: Joohoney (his stage name used to be Jooheon (주헌))
Birth Name: Lee Ho-joon (이호준), but he changed his name to Lee Joo-heon (이주헌)
Position: Main Rapper, Sub Vocalist
Birthday: October 6, 1994
Zodiac Sign: Libra
Height: 177 cm (5'10″)
Weight: 67 kg (147 lbs)
Blood Type: O
Hobbies: Playing video games, going out with friends, watching movies.
Favorite food: any food that has swag on it, he also likes Tteokbokki.
 Joohoney's ideal type: "A woman who suits well with jeans. All those people are my ideal type."
10 Facts about Joohoney
He used to be a member of the K-Pop boy group Nuboyz
He said he never thought of doing a double eyelid surgery.
Joohoney is good friend with Jackson from Got7 and Chanyeol of EXO.
He's also close friends with 4TEN's ex member Tem.
He is best friends with Korean rapper GUN.
He is called "Chicken man" because he gets scared easily.
Joohoney always carries an external battery with him
He was the first Monsta X member to debut solo.
He first drank coffee when he was 21 y/o
Released a single with Hyorin & San E.
---
I.M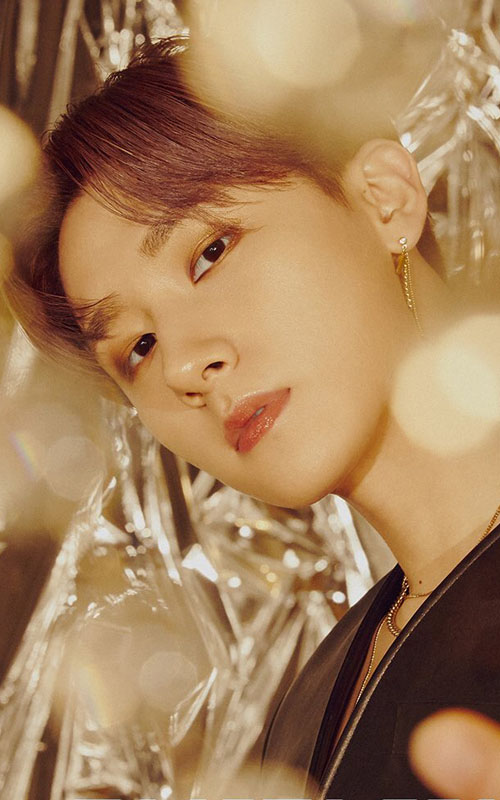 Stage Name: I.M (아이엠)
Birth Name: Im Chang-kyun (임창균)
Position: Lead Rapper, Sub Vocalist, Maknae
Birthday: January 26, 1996
Zodiac Sign: Aquarius
Height: 175 cm (5'9″)
Weight: 63 kg (139 lbs)
Blood Type: O
Hobbies: Writing songs, hanging out with his group mates.
Favorite color: white.
I.M ideal's type: "I look at the person's personality."
10 Facts about I.M
I.M lived abroad a lot during his childhood, because his father was a scientist and his work demanded of him to travel around the world.
He lived 3 years in Boston and 4 years in Israel.
He still loves travelling and his favorite place to be in is Osaka, Japan.
It was the hardest for him to get close to Wonho, he said it's because Wonho is so fair skinned and handsome
When he was younger, once he dissected a rat in his dad's lab.
Shownu gave him the best first impression
He doesn't know if he has any phobias
He always prays before eating. Like Jooheon
Among Monsta X members he said he is the closest to Jooheon.
He give 10% of his first paycheck to church and spend some for his parents.
Kpop quizzes by KpopStarsQuiz: Kpop Quizzes
Our Kpop Quiz on Google Play: Kpop Quiz 2020
More Kpop profiles: Kpop Profiles
Source: *