WayV Members Profile and 10 Facts You Should Know About WayV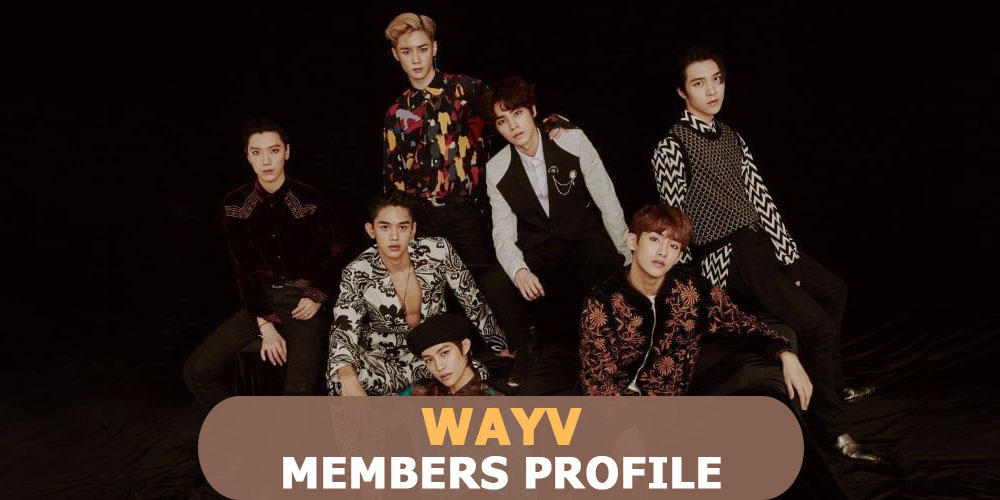 WayV is the fourth sub-unit of NCT based in China making WayV the first sub-unit in NCT based out of Korea. The sub-unit consists of Kun, Ten, WinWin, Lucas, Xiao Jun, Hendery, and YangYang. They debuted on January 17, 2019 with a single album called "The Vision".
Fandom Name: WayZenNi
Fandom Color: Lime
WayV Members Profile:
Kun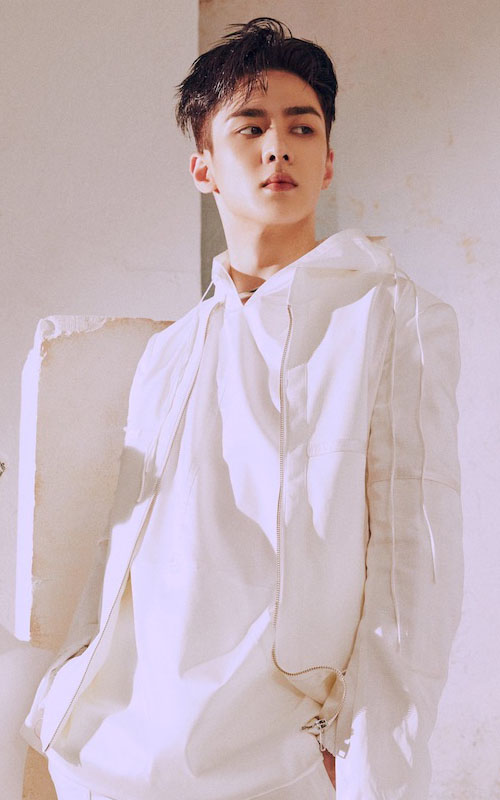 Stage Name: Kun (錕)
Birth Name: Qian Kun (SC-钱锟/TC-錢錕)
Korean Name: Jeon Gon (전곤)
Position: Leader, Main Vocalist, Sub Rapper
Birthday: January 1, 1996
Zodiac Sign: Capricorn
Nationality: Chinese
Blood Type: B
Height: 176 cm (5'9″)
Weight: 60 kg (132 lbs)
Favorite numbers: 3 and 7
Favorite colors: Blue, Black and White
His Favorite animal: Cat
Favorite drinks: Coffee latte and Orange juice
Favorite foods: Sweet and sour pork ribs, beef, chocolate, cheese cake, ice cream
Hobbies: learning magic tricks, taking photos of airplanes, listening to music
10 Facts to know about Kun
Kun is really good at doing magic tricks.
Kun is known as a really good chef.
He is WayV's Leader and part of their vocal line.
He likes airplanes and wanted to become a pilot when he was young.
Kun wishes to have a duet with EXO's Chen one day.
He was part of a taiwanese group called Change.
When he was young, he wanted to become an astronaut.
He hates most of the insects
WayV's next album will feature some of his self written songs.
Despite being primarily a vocalist he also ocasionally raps.
---
Ten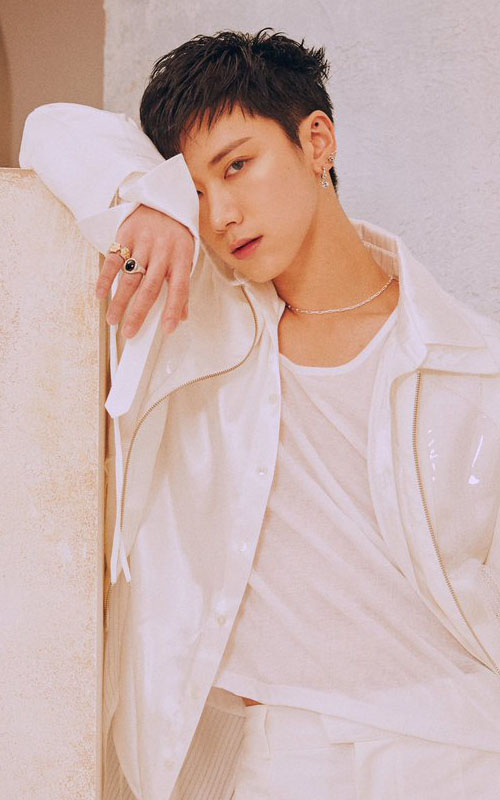 Stage Name: Ten
Birth Name: Chittaphon Leechaiyapornkul (ชิตพล ลี้ชัยพรกุล)
Korean Name: Lee Young Heum (이영흠)
Chinese Name: Li Yong Qin (SC-李永钦/TC-李永欽)
Position: Main Dancer, Main Vocalist, Sub Rapper
Birthday: February 27, 1996
Zodiac Sign: Pisces
Nationality: Thai
Blood Type: A
Height: 170 cm (5'7″)
Weight: 59 kg (130 lbs)
Specialty: Basketball, Piano, Dance, Rap
His Favorite Number: 10
Favorite Color: Black
Favorite Foods: Chocolate Cake, Chocolate Pudding, Dark Chocolate, Sushi (Particularly Tuna), Naan, Tteokbokki, Pad Thai, and Green Tea Ice Cream
Hobbies: Sports, Drawing, Singing, Dancing, Rapping, Playing with Animals
Ten's Ideal Type: He doesn't have an Ideal Type but he likes a relationship which starts from learning about each other therefore developing to lovers.
10 Facts to know about Ten
Ten is ethnically Chinese but his nationality is Thai.
If Ten were to date one of the members, he'd choose Johnny.
Ten is in a Thai Line group chat with Sorn from CLC, Bambam from GOT7 & Lisa from BlackPink.
If he would have to introduce a member to his sister, he would choose Mark.
He hates fruits and never eats them, he said he has a fear of fruits.
He loves shopping for clothes and he actually spends a lot on clothes.
Ten is the shortest member.
After quitting gymnastics, he started paying basketball.
He said he likes dancing net to Yuta.
On the airplanes he chooses the entrance sits.
---
Win Win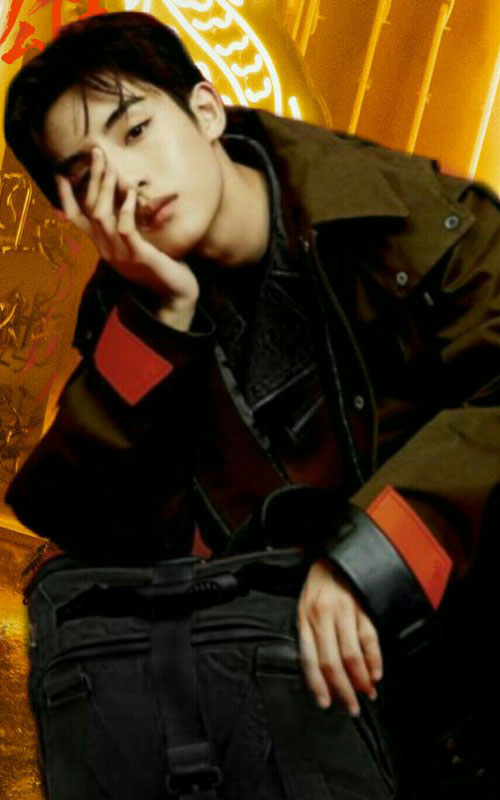 Stage Name: Win Win (윈윈)
Birth Name: Dong Si Cheng (董思成)
Korean Name: Dong Sa Sung (동사성)
Position: Lead Dancer, Sub Rapper
Birthday: October 28, 1997
Zodiac Sign: Scorpio
Place of Birth: Wenzhou, Zhejiang, People's Republic of China
Height: 182 cm (6'0″)
Weight: 60 kg (132 lbs)
Blood Type: B
Nationality: Chinese
Specialty: Traditional Chinese Dance
Favorite Foods: Hot pot, Tiramisu, Samgyeopsal, Strawberries, Mushrooms, Chips
Favorite Colors: Black and White
Hobbies: Piano, Watching Movies, Swimming
Habits: Sleeping with his eyes opened
WinWin's ideal type: Someone who has long black hair.
10 Facts to know about WinWin
WinWin has lingual braces that are those braces hidden or at the back of your teeth.
Winwin has a fear of heights
Due to his fear of strangers, he didn't trust the SM agents at first, and thought they were scammers.
SM scouted him for 2 years because he kept giving them a wrong number whenever they would ask for his number.
He is close to Seventeen's The8.
Winwin is the most flexible member in NCT 127.
Winwin picks his nails to relieve stress.
He always uses his phone because he loves the games on the phone.
His favorite places are New Zealand, Gyeongbokgung Palace and the amusement parks.
Would want to switch bodies with Johnny because he wants to see things from a higher view.
---
Lucas
Stage Name: Lucas
Birth Name: Huang Xu Xi/Wong Yuk Hei (SC-黄旭熙/TC-黃旭熙)
Korean Name: Hwang Wook-Hee (황욱희)
Position: Lead Rapper, Sub Vocalist, Center, Visual
Birthday: January 25, 1999
Zodiac Sign: Aquarius
Nationality: Chinese-Thai
Blood Type: O
Height: 183 cm (6'0″)
Weight: 65 kg (143 lbs)
Hobbies: Working out, playing on PC games
10 Facts to know about Lucas
Lucas grew up in the same neighborhood with Jackson Wang.
Lucas' ambition before becoming an artist was to become a firefighter
He used to be in a relationship before he became a trainee
He entered SM by doing simply 3 poses acording to him.
Lucas is ranked 49th on TC Candler "The 100 Most Handsome Faces of 2018".
He is also a model for burberry.
Lucas visits Thailand every year, to see his mom.
His parents owned a Thai restaurant at Woche market, in Hong Kong.
Lucas eats a lot. He eats the most out of all the members.
He is close with Yuqi from (G)I-DLE.
---
Xiao Jun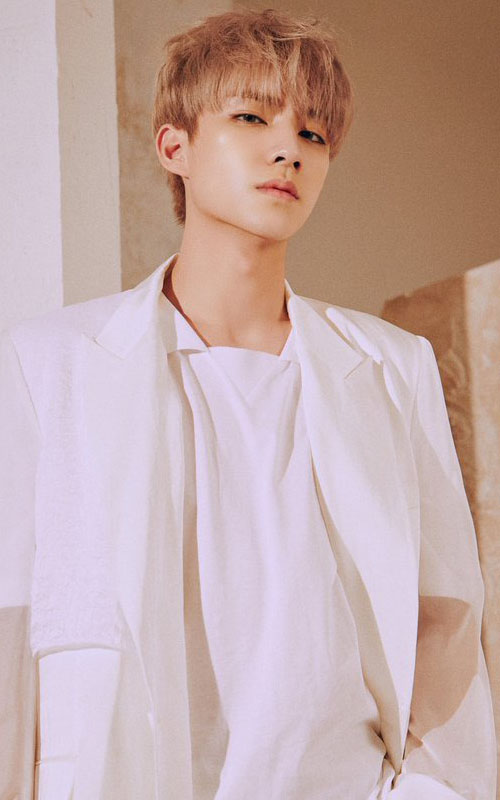 Stage Name: Xiaojun (肖俊)
Birth Name: Xiao Dejun (肖德俊)
Korean Name: So Deok Jun (소덕준)
Position: Main Vocalist
Birthday: August 8, 1999
Zodiac Sign: Leo
Blood Type: A
Nationality: Chinese
Height: 173 cm (5'8'')
Favorite Color: Green
His Favorite Number: 8
Favorite Foods: Green tea flavored. He likes green tea ice cream, green tea cake, and green tea latte
Hobbies: Writing Songs, Reading, Watching Movies, and Eating Without Stopping
10 Facts to know about Xiao Jun
He was a participant in X-Fire a Chinese Survival Show
His habit is that when he read a book, he suddenly speak out the lines.
When he was younger, he wanted to become an agent.
He can play the Piano, Ukulele, Drums, and Guitar.
YangYang says that XiaoJun's computer is annoying because it's big, XiaoJun says the same thing about YangYang's computer.
He always talk about health but always eats snacks.
He chases YangYang when he does pranks on him but never get mad of him.
Xiao Jun can't eat without Lao Gan Ma a chinese chili sauce
He has a high EQ.
He said he has a lot of body heat and he gets fever often, and to bring the fever down, he eats snacks a lot.
---
Hendery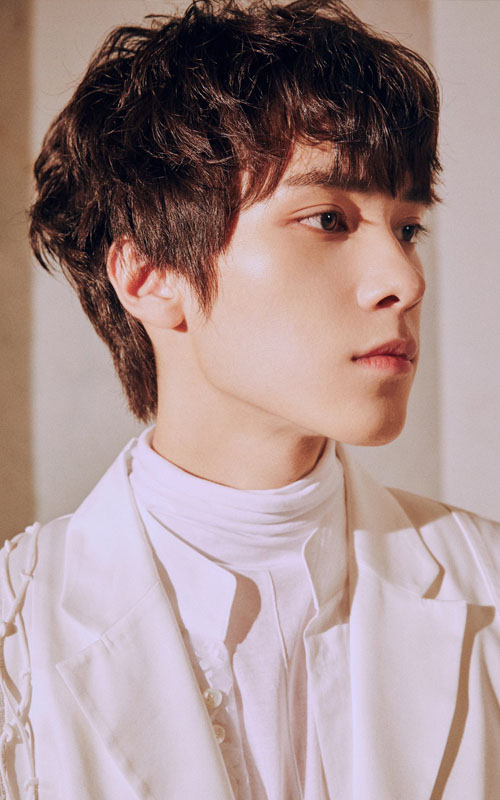 Stage Name: Hendery
Birth Name: Wong Kunhang (黃冠亨)/Huang Guanheng (黄冠亨)
Korean Name: Hwang Kwan Hyung (황관형)
Position: Lead Dancer, Lead Rapper, Sub Vocalist, Visual
Birthday: September 28, 1999
Zodiac Sign: Libra
Blood Type: O
Nationality: Chinese
Height: 177 cm (5'10")
His Favorite Number: Four
Favorite Color: Pink
Favorite Food: Chicken Feet
Hobbies: Listening to Music while walking
10 Facts to know about Hendery
His dream was to build a big machine when he was a kid
He loves Basketball, Billiards, and Walking
His habit is dancing while walking.
Hendery has a fear of frogs.
His favorite song is Justin Bieber's "Love Yourself".
On July 17, 2018, he was introduced as an S.M. Rookie.
On December 31, 2018, It was announced that he would debut in WayV.
Favorite Time of Day: 6-7pm
Favorite Movie or Book Character: Chris Gardner from "The Pursuit of Happiness"
Hendery speaks Mandarin, Cantonese, English and Korean.
---
YangYang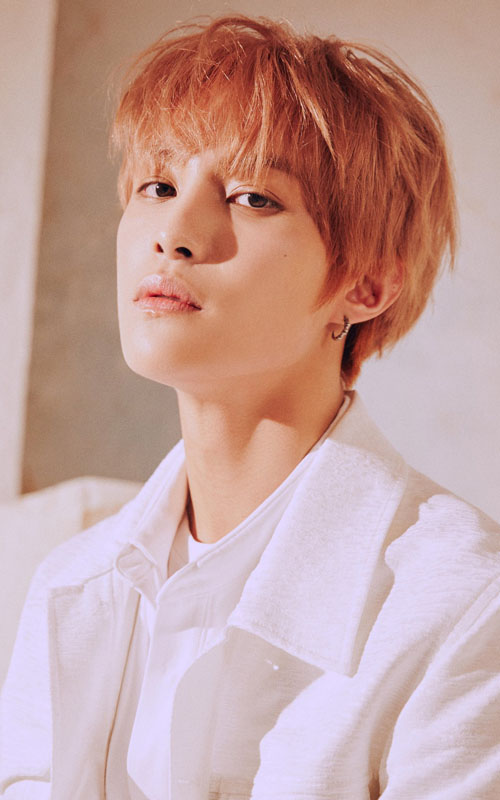 Stage Name: YangYang (扬扬)
Birth Name: Liu YangYang (SC-刘扬扬/TC-劉揚揚)
Korean Name: Ryu YangYang (류양양)
Position: Main Rapper, Lead Dancer, Sub Vocalist
Birthday: October 10, 2000
Zodiac Sign: Libra
Blood Type: O
Nationality: Taiwanese-German
Favorite Number: Zero
His Favorite Color: Red
Favorite Sport: Basketball
Favorite Food: Ice Cream
Hobbies: Watching football and basketball
10 Facts to know about YangYang
He use to live in Germany
His favorite band is MAYDAY because his parents listened to them
When he was a kid, he wanted to be a racer because he enjoyed Go Karting
His habit is playing with his hair.
He plays computer games with XiaoJun.
He sleeps on the first deck of their bunk bed, XiaoJun sleeps on the second deck.
Favorite movie or book character: Puss in Boots from "Shrek".
Favorite time of day: 2-3pm.
He wants to be called Xiao Yang
He doesn't have a nickname because people thought that his name "YangYang" was actually a nickname.
NCT Quizzes: How Well Do You Know NCT?
Kpop quizzes by KpopStarsQuiz: Kpop Quizzes
Our Kpop Quiz on Google Play: Kpop Quiz 2020
More Kpop profiles: Kpop Profiles
Source: *