Blackpink sets a new record with more than 30 million views in less than 5 days with their new MV "As If It's Your Last".
Before that the girls set the record for 10 million at 17 hours, 20 million at 47 hours and now they broke the previous record for 20 M views.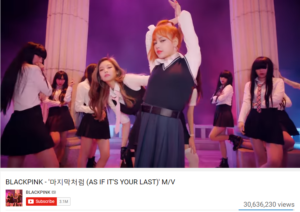 Congrats to Blackpink. If you want to watch the MV, you can watch it here.