ChoA leaves the girl group AOA after the confirmation from FNC Entertainment.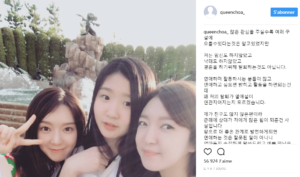 On Juin 22, ChoA announced on Instagram her departure from AOA, FNC Entertainment announcement that there will be more discussion about the topic. But Today June 30, FNC Entertainment officially confirmed that ChoA will exit AOA in respect of ChoA's decision because she decided to leave AOA.
FNC Entertainment planned that the members will meet their fans on July 1, and asked for love and support them.