After a long time! KARD on their way to produce their official debut!
The mixed group Composed of B.M, Jiwoo, J.Seph and Somin gained wide fame with their appealing and successful songs "Rumor", "Oh NaNa" and "Don't Recall" with more than 24M views, and their first world tour. After that they became one of the most popular rookie groups of 2017.
On June 29, After a long-awaited, K.A.R.D release that they will make their official debut this summer. According to the colorful teaser image their debut will be on July 19.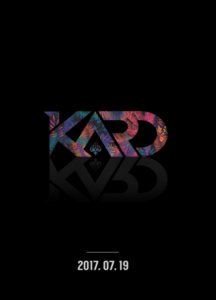 This summer will be flaming with Those super rookies.
Are you excited to KARD's long-awaited debut?