AOA Members Profile, AOA Ideal Type and 7 Facts You Should Know About AOA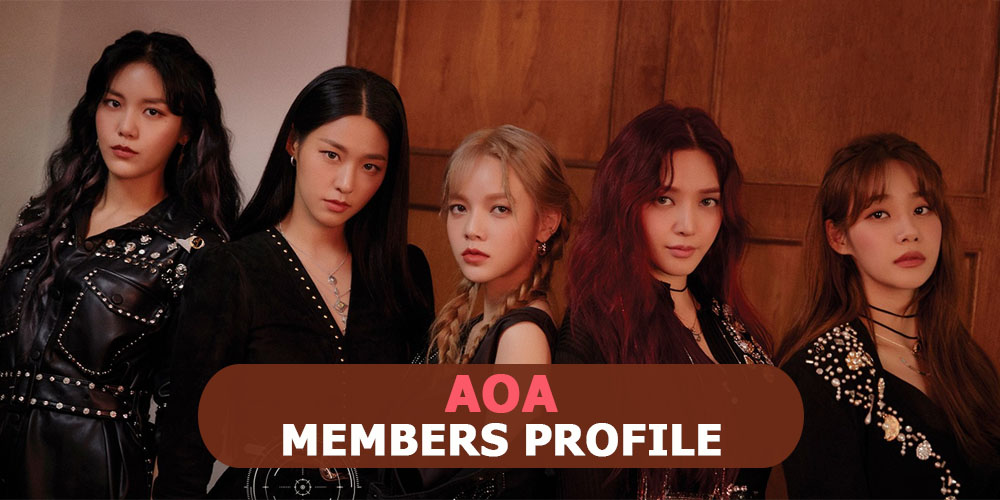 AOA (Ace of Angels) currently consists of 5 members: Jimin, Yuna, Chanmi, Hyejeong, Seolhyun. They debuted on August 9, 2012, under FNC Entertainment. On May 13, 2019, it was announced that Mina left AOA.
AOA Fandom Name: Elvis
AOA Members Profile:
Jimin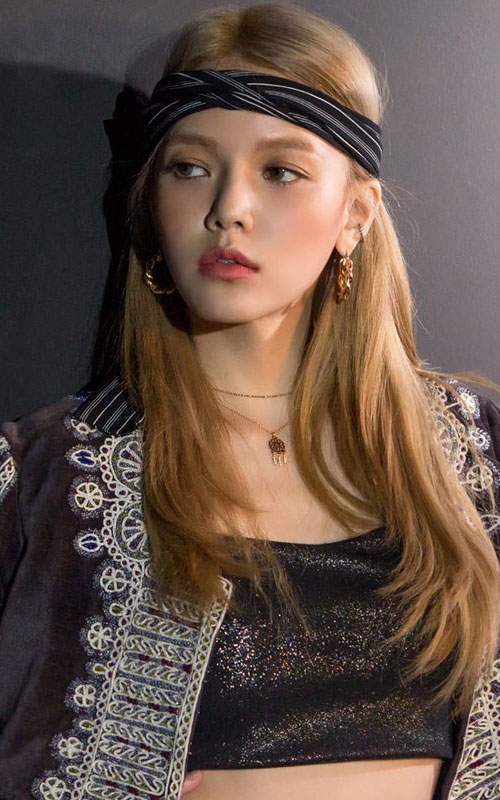 Stage Name: Jimin (지민)
Birth Name: Shin Ji Min (신지민)
Angel Name: Jiminel
Position: Leader, Main Rapper, Vocalist, Lead Guitarist
Birthday: January 8, 1991
Zodiac Sign: Capricorn
Height: 161 cm (5'3″)
Weight: 40 kg (88 lbs)
Blood Type: AB
Sub-Unit: AOA Black
Jimin's ideal type: "My ideal type is a man who is cool, sexy yet kind, like Ha Jung Woo sunbaenim! I love the image he puts on in his pieces."
7 Facts about Jimin
She suffered from Carpal Tunnel syndrome and underwent surgery in the past.
She has been a fan of previous 2PM member Jay Park ever since high school.
In 2011, her mom gave her a guitar (named Mimi) as a birthday gift.
She went to Chinese language school for 2 years.
Jimin raps even in sleep.
After ChoA's departure, Seolhyun and Jimin have left the dorm. Jimin lives alone.
She wrote the rap for their single "MOYA"
---
Yuna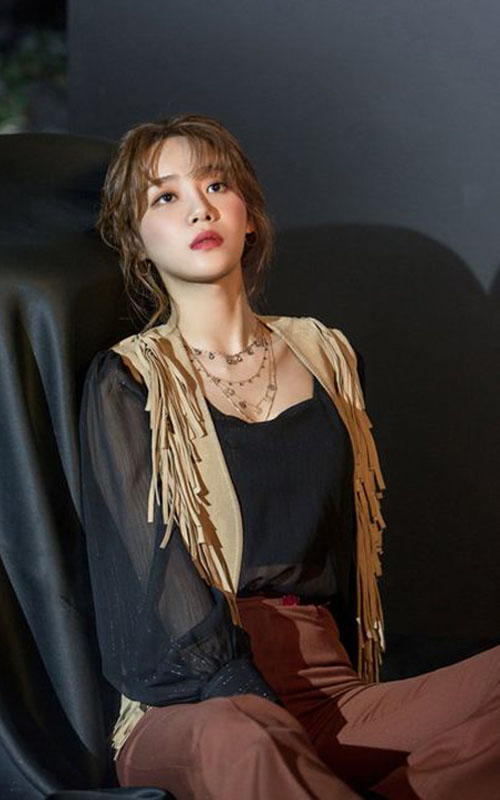 Stage Name: Yuna (유나)
Birth Name: Seo Yu Na (서유나)
Angel Name: Yunaria
Position: Main Vocalist, Keyboardist
Birthday: December 30, 1992
Zodiac Sign: Capricorn
Height: 163 cm (5'4″)
Weight: 44 kg (97 lbs)
Blood Type: O
Sub-Unit: AOA Cream, AOA Black
Yuna's ideal type: "I hope he'll be a person who's quiet yet still takes good care of me, and only softens up in front of me. I think I would fall for how he takes care of me though he acts like he doesn't care
7 Facts about Yuna
 Instruments: Piano & keyboard.
She went to Seoul from Busan alone, after getting consent from her parents. She stayed at her uncle's, practiced singing and went to auditions.
Her favorite type of music is ballads.
Her younger sister Yu-ri made her debut in 2014 with the girl group Berry Good, under the stage name "Seoyul".
Apart from a singer and musician she's also a songwriter and composer.
She played the lead in the Japanese musical "Summer Snow".
She has acted in a few web-dramas and dramas like: "Hot and Sweet" (2016), "My Old Friend" (2016), "Single Wife" (2017).
---
Hyejeong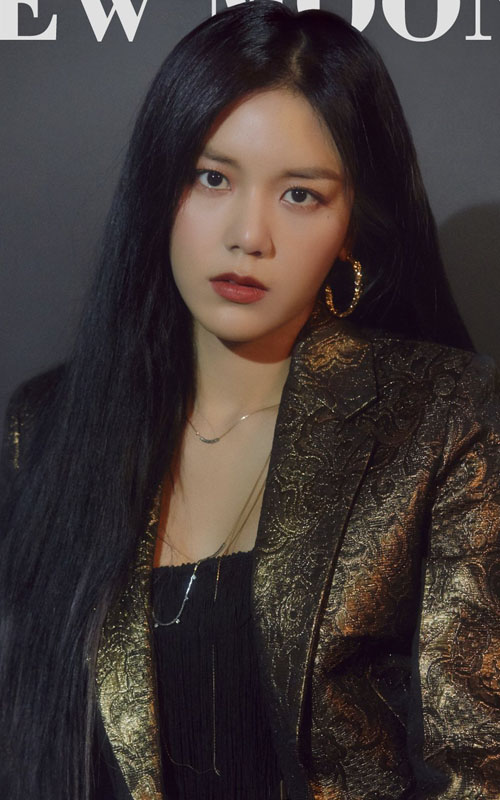 Stage Name: Hyejeong (혜정)
Birth Name: Shin Hye Jeong (신혜정)
Angel Name: Hyejeong.Linus
Position: Lead Vocalist, Lead Dancer, Visual, Center
Birthday: August 10, 1993
Zodiac Sign: Leo
Height: 172 cm (5'8'')
Weight: 48 kg (105 lbs)
Blood Type: A
Sub-Unit: AOA Cream, AOA White
Hyejeong's ideal type: "A man who's humorous and kind, a man who would be fun to be around. Gong Yoo sunbaenim."
7 Facts about Hyejeong
 It is said that she was very shy as a child, and is still shy today, but is more open and talkative once you get to know her.
She became more confident after she became a cheerleader and a promotional model in high school.
She enjoys doing yoga.
Hyejeong's mom signed her up for a supermodel pageant where Hyejeong succeeded at up until the third preliminary round. However, during that contest she was discovered by FNC Entertainment's casting director, so she joined the company as a trainee
According to the other members, she has the best body and is the sexiest in the group.
Hyejeong starred in FT Island's "I Wish" MV.
She acted in SBS drama 'A Gentleman's Dignity' prior to AOA's debut.
---
Seolhyun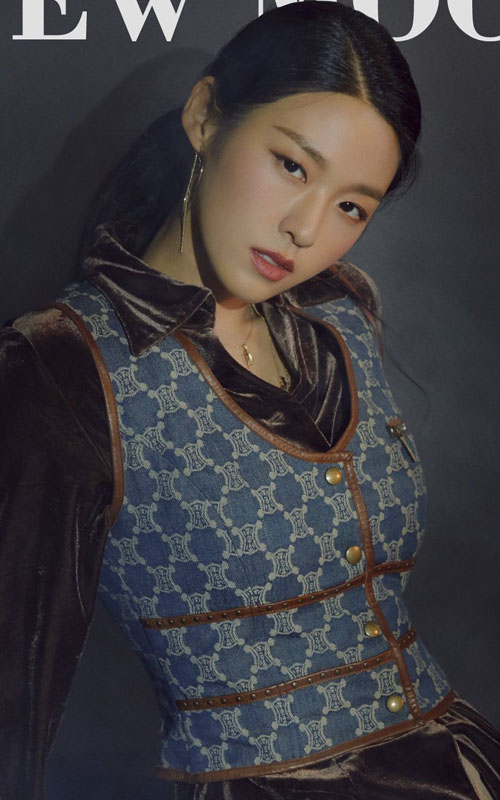 Stage Name: Seolhyun (설현)
Birth Name: Kim Seol Hyun (김설현)
Angel Name: Seolhyunari
Position: Lead Dancer, Vocalist, Center, Face of the Group
Birthday: January 3, 1995
Zodiac Sign: Capricorn
Height: 168 cm (5'6″)
Weight: 48 kg (105 lbs)
Blood Type: A
Sub-Unit: AOA White
Seolhyun's ideal type: "A man who has a pretty and kind smile. Kim Jae Won sunbaenim."
7 Facts about Seolhyun
She wanted to become a singer since her school days when she was a part of a school club band that also taught her how to dance.
She was a promotional model for one of her teachers while in junior high.
Before debut, she used braces.
Seolhyun favorite sport is swimming.
She filmed more than 15 commercials in 2016.
She acted in the dramas: "Seo-Young, My Daughter" (2012), "Ugly Alert" (2013), "Orange Marmalade" (2015).
Seolhyun was in a relationship with Zico from Block B, but in September 2016 it was announced that the couple had broken up due to personal reasons.
---
Chanmi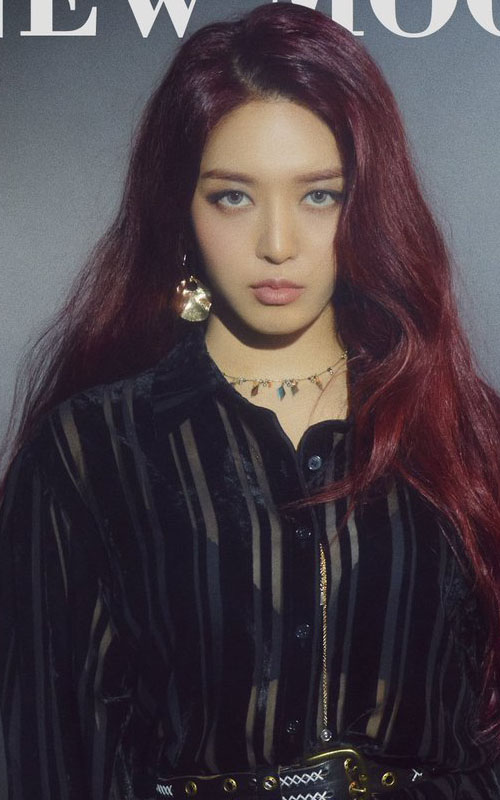 Stage Name: Chanmi (찬미)
Birth Name: Kim Chan Mi (김찬미)
Angel Name: Chanmi T.T
Position: Main Dancer, Lead Rapper, Vocalist, Maknae
Birthday: June 19, 1996
Zodiac Sign: Gemini
Height: 166 cm (5'5″)
Weight: 48 kg (105 lbs)
Blood Type: AB
Sub-Unit: AOA Cream, AOA White
Chanmi's ideal type: "I like people who have their own little worlds. It's okay if he's a bit unconcerned about me. A man who can join me in what I like. Um… like eating chocolate together! If he doesn't like it, I won't force it on him, but then I don't think I would be with him in the first place."
7 Facts about Chanmi
When she was a kid she had lots of energy, so her mom sent her to a dancing school.
She has been scouted while she was dancing during a basketball game in the 2nd year of middle school.
In 2014, she made it into the final round of MBC Music's Idol Dance Battle D-Style.
Chanmi acted in the web drama "What's Up With These Kids?" along with VIXX's N and Hongbin (2016).
She talks while sleeping. She also sleepwalks.
Chanmi has been involved in a personal performance project called "Look at Mi"
Chanmi was a member of the performance unit "Six Puzzle" in Queendom, along with Moonbyul (Mamamoo), Yein (Lovelyz), Soojin ((G)idle), YooA (Oh My Girl), and Eunji (Brave Girls)
Kpop quizzes by KpopStarsQuiz: Kpop Quizzes
Our Kpop Quiz on Google Play: Kpop Quiz 2020
More Kpop profiles: Kpop Profiles
Source: *