WINNER Members Profile, WINNER Ideal Type and 10 Facts You Should Know About WINNER Members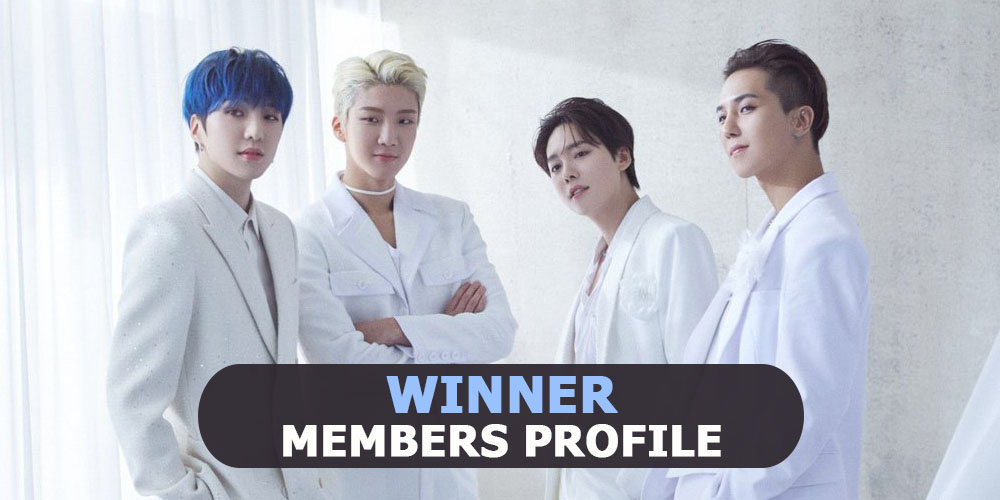 WINNER is a K-pop boy group under YG Entertainment, currently consists of 4 members: Yoon (Seungyoon), Jinu (Jinwoo), Hoony (Seunghoon) and Mino. Taehyun left the group on 26 Nov 2016. Their debut was on Inkigayo on August 17, 2014.
WINNER Fandom Name: INNERCIRCLE
Official Fan Color: Nebula Blue
WINNER Members Profile:
Yoon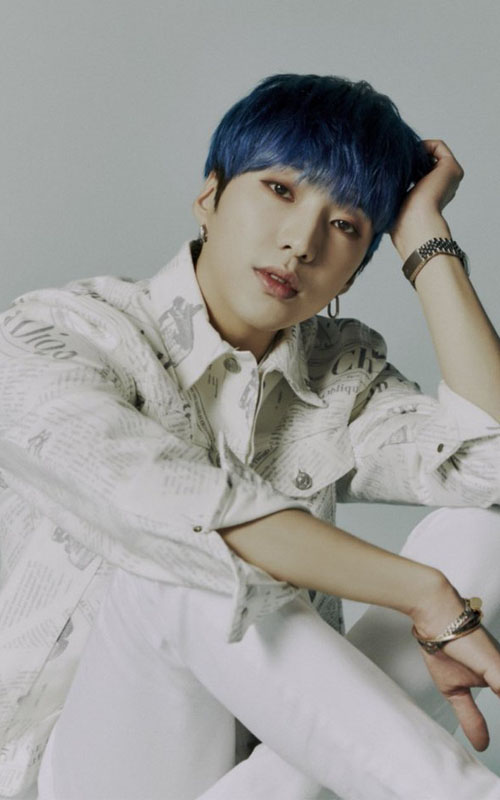 Stage Name: Yoon (his former stage name was Seungyoon)
Birth Name: Kang Seung Yoon (강승윤)
Position: Leader, Main Vocalist, Maknae
Hometown: Busan, South Korea
Birthday: January 21, 1994
Zodiac Sign: Aquarius
Height: 180 cm (5'11″)
Weight: 58 kg (128 lbs)
Blood Type: B
Hobbies: Composing music, writing lyrics, going to the pool, playing the guitar, drawing, photography, playing billiards.
Favorite food: fried rice.
Yoon's ideal type: His type is very close to that of Seunghoon's. He like someone who has her own lifestyle and personality. Also, someone who tries her best to do everything, even if she cannot finish the job perfectly.
10 Facts about Yoon
He is friends with ZICO, GOT7's JB, and Apink

's 

Eunji.
Former member Taehyun said that he admires Yoon for his positive attitude. He thinks that Yoon's maturity is his strength.
Yoon made his solo debut in on July 13th 2013, where his song "It Rains" reached the top spot on many charts.
He grew up as an only child with his mother since his father left them.
Yoon debuted as a soloist under YG Entertainment in 2013. After debuting with WINNER in 2014, his solo career was put on hiatus.
Before he became a leader of WINNER he was lazy and irresponsible.
When he was young he dreamed of being a minister, a scientist, and a comic book writer.
He is the youngest king, the first and only YG idol to win on KOMS.
He becomes very sensitive when his phone vibrates because of calls that he gets from CEO, managers, and members that make him nervous.
Yoon is sharing the same bank account with his mother.
---
Jinu
Stage Name: Jinu (his former stage name was Jinwoo)
Birth Name: Kim Jin Woo (김진우)
Position: Lead Vocalist, Visual
Hometown: Imjado, South Korea
Birthday: September 26, 1991
Zodiac Sign: Libra
Height: 177 cm (5'10")
Weight: 58 kg (128 lbs)
Blood Type: A
Hobby: Swimming
Jinu's ideal type: "His ideal type is someone who has white skin and a cute face like puppy. He like someone who is not oversized but not too skinny either. He would not like her to wear high heels, because He will look shorter than her. It would be nice if her height is about 165cm."
10 Facts about Jinu
He was a backup dancer at the 2011 YG Family Concert alongside fellow group member Taehyun
He is allergic to cat fur.
According to Yoon, Jinu has a warm and tender personality.
Jinu likes a lot to play video games.
 Jinu is the peacemaker of the group
He is a friend of Hyemi (FIESTAR).
 Jinu used to hate his father's job, which is being a fisherman, but now he's proud of him and said his father is a great man and must not be crying because of him anymore.
Jinwoo bears a strong resemblance to Japanese actress Kiritani Mirei.
Jinu is always complimented for his looks up to the point that people would joke that he looks like he's from SM Entertainment.
Jinwoo start his military enlistment on April 2, 2020 as a public service worker.
---
Hoony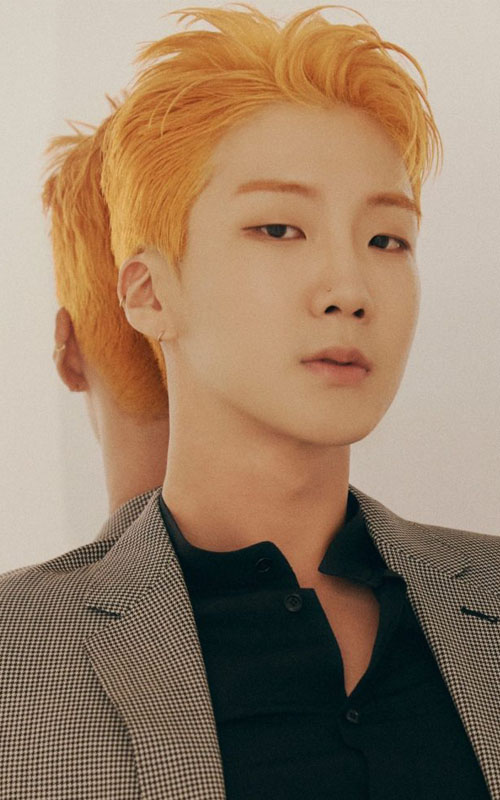 Stage Name: Hoony (his former stage name was Seunghoon)
Birth Name: Lee Seung Hoon (이승훈)
Position: Main Dancer, Lead Rapper, Vocalist
Hometown: Busan, South Korea
Birthday: January 11, 1992
Zodiac Sign: Capricorn
Height: 185 cm (6'1″)
Weight: 65 kg (143 lbs)
Blood Type: A
Hobby: Writing lyrics
Hoony's ideal type: He love being fashionable, so it will be nice to have a fashionable girlfriend. Also, He like girls who dress simply and cutely. About the personality, He will be attracted to someone who has a firm personality and has her own opinion."
10 Facts about Hoony
Hoony choreographed a flash mob performance for G-Dragon.
He is a coach on the dance battle program "Dancing High".
He likes to review restaurant menus and travels for food whenever he has free time.
In late February, 2018, it was confirmed that Seunghoon would be appearing on SBS's wildlife variety show Law of the Jungle, along with Red Velvet's Seulgi.
Hoony has an Italian Greyhound dog, named Haute.
Hoony is known for his abilities to dance freestyle.
Seunghoon's father used to work in a foreign country. As a result, Seunghoon rarely played with his father when he was a child.
He wants to learn tennis.
Hoony & Yoon live in the same dorm because they have dogs.
Hoony start his military enlistment on April 16, 2020.
---
Mino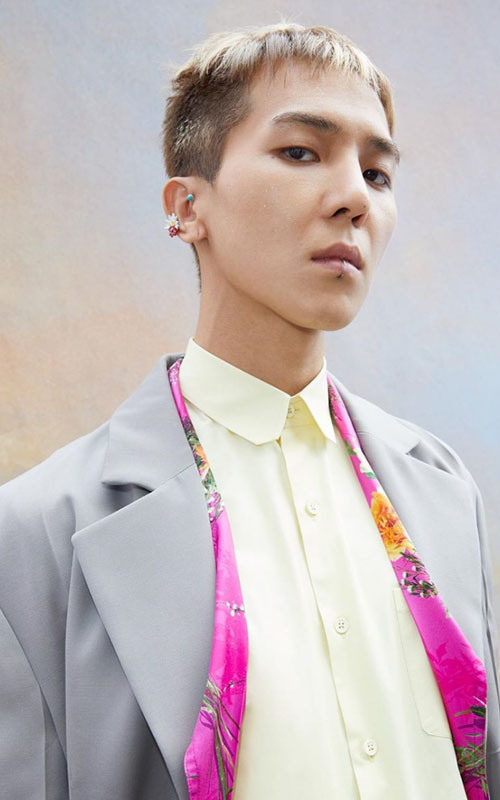 Stage Name: Mino
Birth Name: Song Min Ho (송민호)
Position: Main Rapper, Vocalist, Face of the Group
Hometown: Yongin, South Korea
Birthday: March 30, 1993
Zodiac Sign: Aries
Height: 182 cm (6'0″)
Weight: 57 kg (126 lbs)
Blood Type: A
Favorite food: Tteokboki
Hobbies: Composing music, writing lyrics, drawing, playing basketball, photography.
Mino's ideal type: "It's funny that I like girls who has sense of humor as same as mine. I'm gonna say that I'm really dumb, so if my girl can be dumb with me together, it must be nice. And if two of us can be dumb limitlessly, I can think about forming a comic duo or some group like that (laugh)."
10 Facts about Mino
Tteokboki is his know-how to relieve stress.
Mino is afraid of bugs.
Mino was supposed to debut in Block B with Zico, Kyung and Hanhae, but he left.
Alongside iKon's Bobby, he is part of the hip hop duo MOBB
People used to be uncomfortable with him but he's very bright and cheerful, he laugh out easily and he's a very sweet guy.
He played tennis for two years
Mino and Block B's P.O are friends from childhood who also made music together.
Mino is friends with Jackson of GOT7.
Many say that he looks like a mix of Big Bang's Taeyang and G-Dragon.
Mino was originally supposed to be WINNER's leader.
Kpop quizzes by KpopStarsQuiz: Kpop Quizzes
Our Kpop Quiz on Google Play: Kpop Quiz 2020
More Kpop profiles: Kpop Profiles
Source: *