Kpop Quiz 2020 – Guess Kpop Music Video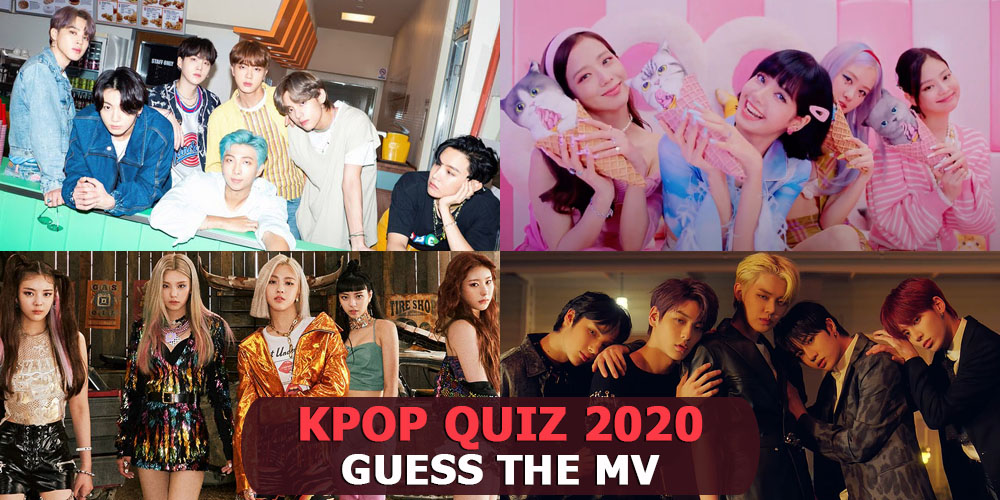 This year is the year where some of the best Kpop music videos has been released. With the beautiful aesthetics, cool choreography and creative concepts, these K-pop music videos are a must-watch for all fans.
In this Kpop Quiz 2020, we picked 30 best K-Pop music videos of the year until now as: BTS' Dynamite, Blackpink's Ice Cream, TWICE's More & More, ITZY's Not Shy, SuperM's 100, NiziU's Make you happy, Everglow's Dun Dun, ATEEZ's INCEPTION and more from Stray Kids, TXT, Apink, GFriend…
You think you've seen every music video in 2020? How well do you remember them? Take the quiz to find out.
More quizzes by KpopStarsQuiz: Kpop Quizzes
Know More About Kpop Groups: Kpop Profiles
Our Kpop Quiz on Google Play: Kpop Quiz Guess The MV
There are 30 questions in Kpop Quiz 2020 Guess The MV on top of that we give you unlimited time to answer each question, but try not to Google so much. It's easy to play but hard to guess, just real fans can get the full mark in this game. So can you name these 30 K-Pop music videos just by one screenshot? Can you get the 30/30 in this Quiz?
Play this Kpop quiz 2020, try to guess all Kpop MVs from one photo and share with us your result in the comments.
What is your favorite Kpop music video of 2020? Tell us in comments.
Blackpink – How you like that

SOMI – What You Waiting For

IZ*ONE – Secret Story of the Swan

IZONE – Secret Story of the Swan

SOMI – What You Waiting For

SOMI – What You Waiting For

IZ*ONE – Secret Story of the Swan

IZ*ONE – Secret Story of the Swan