The Hardest Kpop Quiz 2020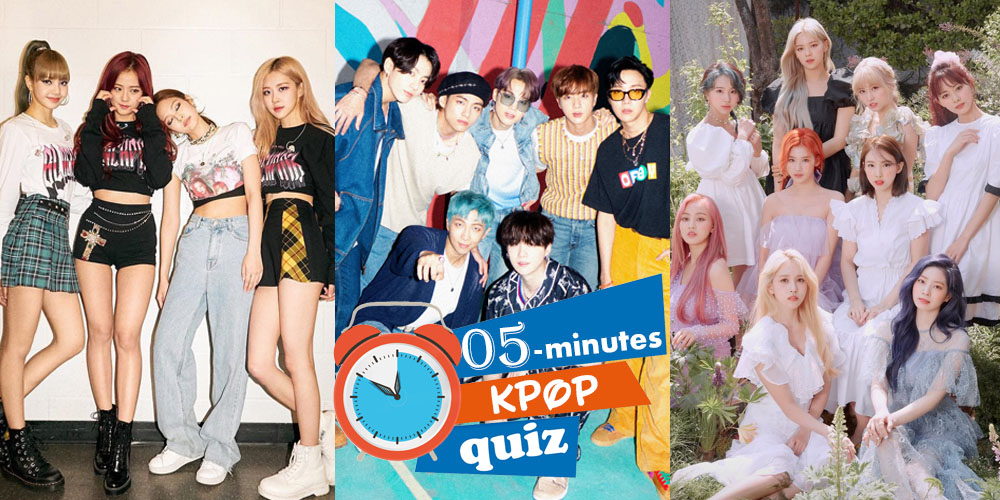 This is the hardest Kpop Quiz you'll ever take. The hardest quiz for all Kpop fans.
How well do you know Kpop groups and idols? You think you know everything about K-pop? You really need to know your stuff to pass this quiz!
In this Kpop Quiz, you can guess the K-pop idols, songs and trivia questions. Well, this is different from other quizzes. We give you 5 minutes in this quiz and you must answer the most possible questions, plus there are no suggestions or choices, all you need to do is to write the right answer. Just real kpopers can get 60/60 in this game. Can you master this K-pop Quiz?
More quizzes by KpopStarsQuiz: Kpop Quizzes
Know More About Kpop Groups: Kpop Profiles
Our Kpop Quiz on Google Play: K-pop Quiz 2020
Kpop Quiz contains questions about the newest and legendary of the most popular K-pop artists as: EXO, Bangtan Boys (BTS), GOT7, Blackpink, Girls' Generation, Shinee, iKON, Twice, ITZY, IZONE, GFriend, TXT, Stray Kids, Ateez, Exid, Red Velvet, MAMAMOO, Gugudan, Winner and more K-pop bands.
Play this Kpop quiz 2020, challenge yourself and challenge your friends and see how many questions you can answer in 5 minutes.
Share with us your result in the comments.