Leeteuk had been in Switzerland filming for the variety show but…
As seen in the picture below, the car which probably the one that he had been using on the trip. the window of the back seat was shattered.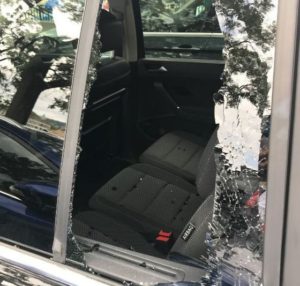 On June 25, Leeteuk posted a picture on his Instagram with these words, "I need to go back to Korea though". He added, "Our phones and passports been taken away including the staff. I think it'll be difficult to start filming anytime soon. Everything robbed, we'll return soon".
Ps: The post has been deleted since the upload.
Source : Leeteuk.