Netizens wonder about G-Friend's Bruises in the legs!
After G-Friend's comeback with "Love Whisper" on August 1, All noticed that the girls are cameback strong with their amazing powerful choreography. But many netizens noticed that the girls' legs are Full of bruises.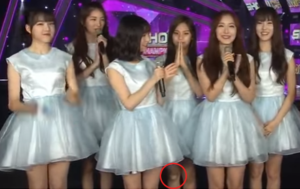 The reason for this is due to the hard choreography which they trained for it for a long time. Because this choreography by Son Sung Deuk who created many powerful dance moves for BTS, and his choreos were very hard. Where some netizens expressed that only G-Friend who can do these choreography from the girl group.
Despite the difficult choreography, the girls made a super performance with their cheerful voices sound on "Show Champion".
To see their choreography, Check out the video below!